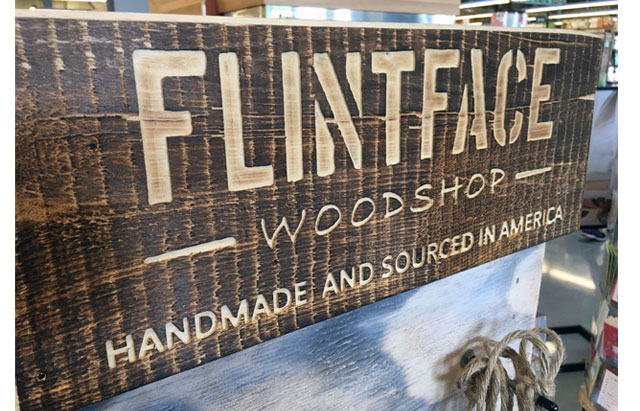 Two things before you start. One, a big thanks to Fixtures Close Up (fixturescloseup.com) for providing the images. Two, be sure and read the 'about' story at the bottom of this page before reading the article. Very inspirational.
This display was spotted by our FCU colleague, Tony Kadysewski, at a Whole Foods in Allentown, PA. who said, "This Woodshop Handmade Merchandiser Tower by Flintface projects both handmade and natural wood as part of its appeal. The homespun look both fits in and stands out in the environment where we found it. Casters make it mobile for the convenience of positioning in-store. And while not a true spinner, the design would allow turning by browsing customers."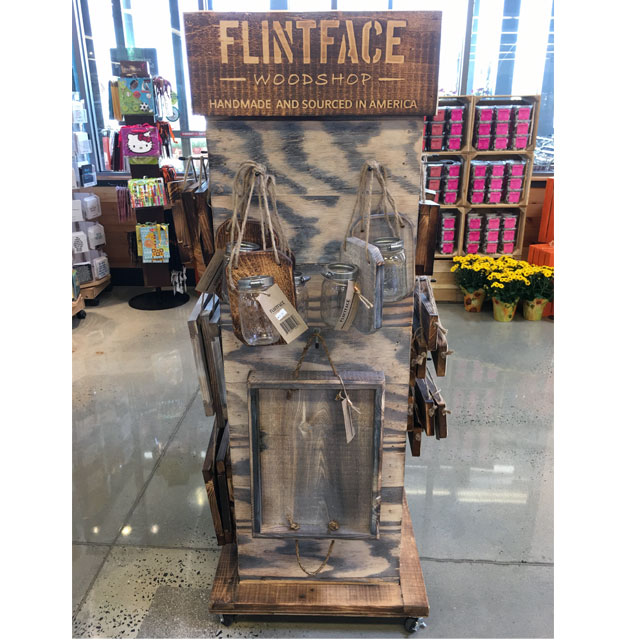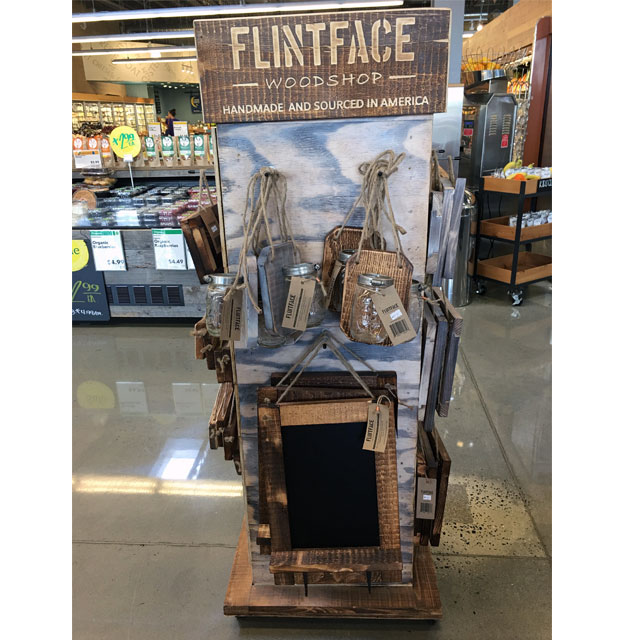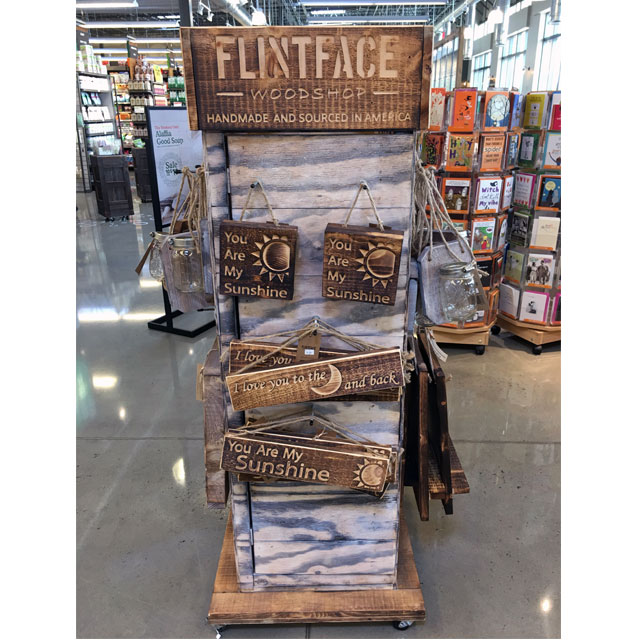 In addition to Tony's comments, we especially like the unique, handcrafted feel that was applied to all 4 sides of the center support column……each side having its own special pattern. Upon closer inspection, we noticed three sets of hinges on the image above. Looks like some clever thought went into utilizing the empty space in the center of the display as additional storage which was accessed by opening the hinged panel.
The one-off craftsmanship that went into producing these displays is spectacular and really tells the brands story about their handcrafted product lines.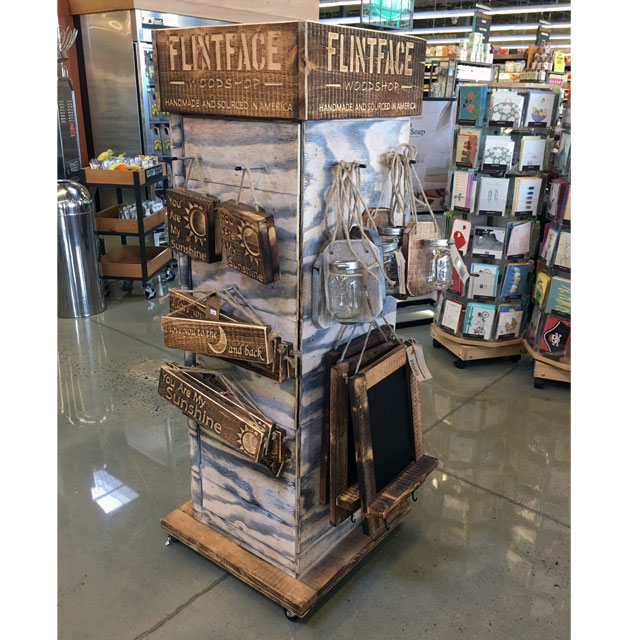 About 
The FLINTFACE WOODSHOP was created when all hope had seemed to be lost. I had just come off of a six week tour performing empowerment concerts for middle and high school students around the country. Simultaneously, we lost our label funding 2 weeks before Thanksgiving 2014. I walked up to our old barn with no heat in some beat reeboks and 2 pairs of jeans on to try and stay warm. I began cutting Christmas ornaments out of scraps of wood laying around. Not even having enough money for twine to hang them, I cut the strings off of my guitars and strung each ornament… We posted them on our band site and they began selling out. We barely got through that winter by requests for custom furniture pieces. With almost no prior woodworking experience, I learned as I built. Picking up a few boards at a time in my Prius, Beth and I built little home decor products we could carry to local flea markets in our tour van. By August 2015, we wholesaled our products to our first retailer. Long story short, 4 grocery store chains, over 40 retailers and growing daily the story's just begun! Hope is small and very hard to see but it's always there and usually found at the bottom.
"The beautiful thing about losing it all is there's nothing left to lose at all"