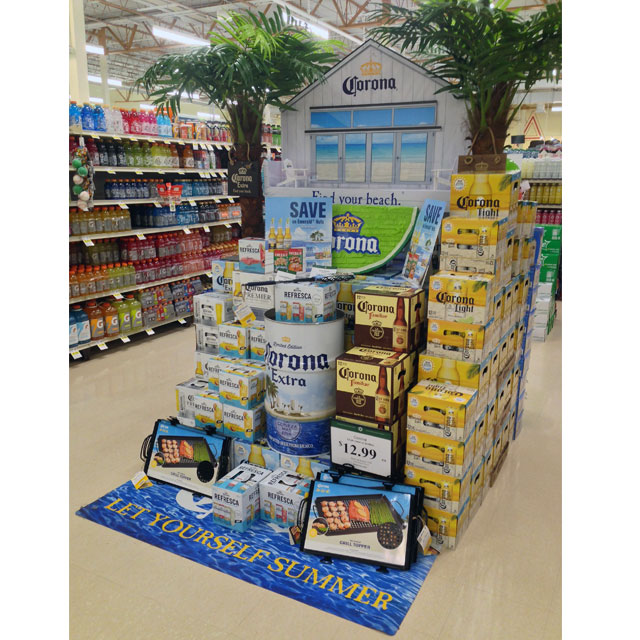 Summer Is Finally Here…..Time To Hit The Beach With Corona!
Driven by great taste, brand stories and a general interest in ethnic flavors, cravings for Mexican beer continue to grow at a fast pace in the U.S.. One of the more popular cervezas, Corona, is part of Constellation Brands stable of stellar Mexican beers which also includes……Modelo Especial, Modelo Negra, Modelo, Pacifico, Chelada and Victoria. Of all the Mexican cervezas in their portfolio, Corona is the brand that has deep-rooted history in the category, assuming their leadership position more than 20 years ago.
To help usher in the summer of 2019 and maintain their No 1 imported beer status, Corona is celebrating its long-time slogan "Find Your Beech" with this festive stacker display. This is a busy display with lots of fun and interesting visual marketing pieces so scroll through the images below to better appreciate the level of detail applied by the brand and retailer.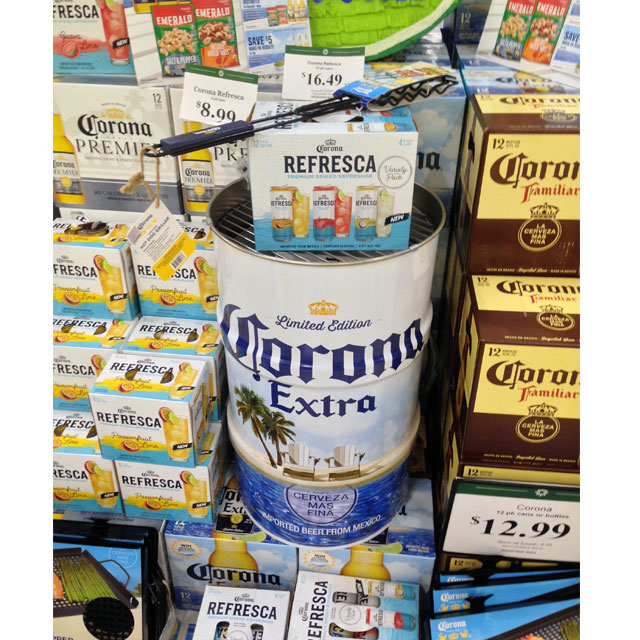 Corona Extra barbeque barrel.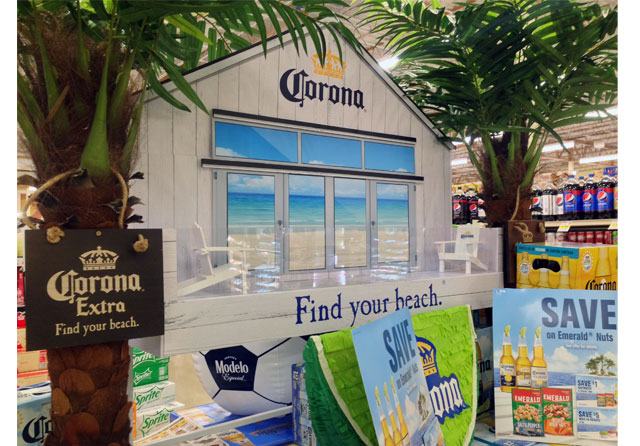 Larger view of the beach house and customized palm trees.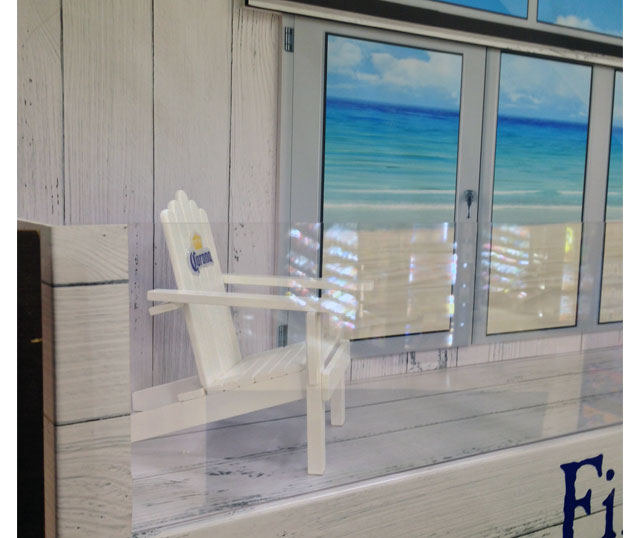 Great detail with this display all the way down to the miniature Corona-branded beach chairs.
On a side note, Corona is helping the environment by cutting back on plastic packaging with their new stackable Fit Pack beer cans. You can learn more about this great idea by clicking here.
Related
Corona Extra Airplane Ceiling Display
Corona Find Your Beach Stacker Display