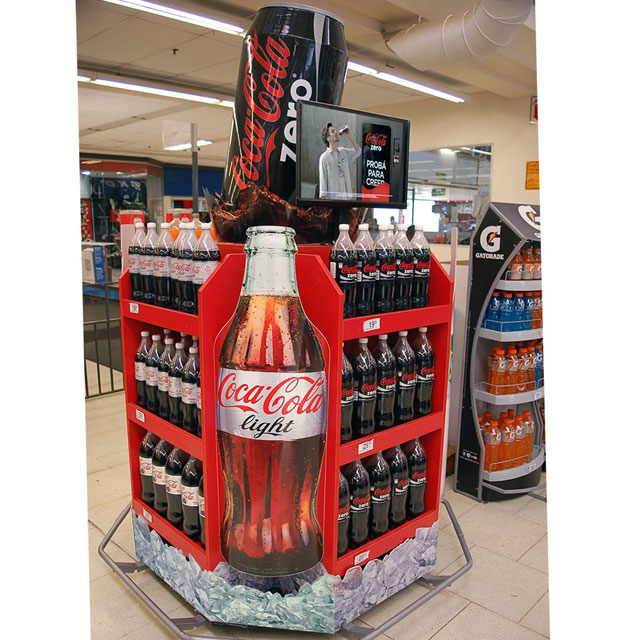 Coca-Cola Lights Up Retail With Walk Around Display
You want to talk about a display that has it all……let's do! Produced in 2015 by Encapa SA in Argentina, this incredible Coca-Cola display is still ringing up sales in-store.
The amount of bells and whistles on this unit are astounding. Where to begin? Let's start with the basics. The display was produced using laminated MDF for durability and longevity. The unit was outfitted with lockable casters so that retailers could roll the display to desired locations within the store. Bumpers were installed around the perimeter for added safety.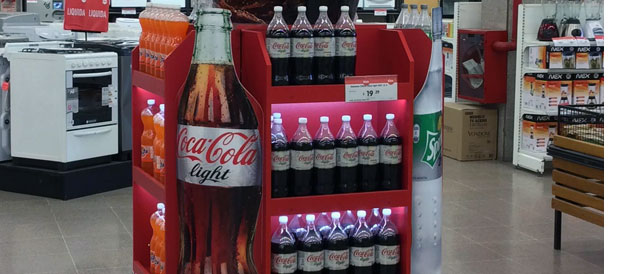 The four-sided display was designed to hold several bottles of soda that were merchandised on sturdy, illuminated shelves.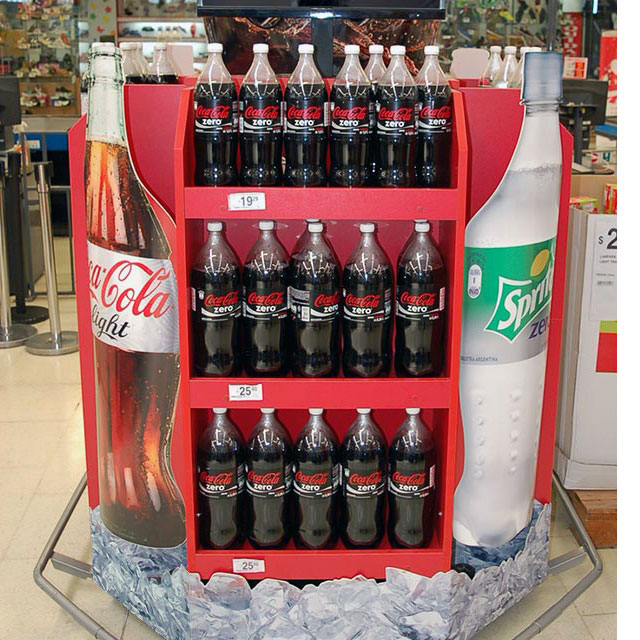 Since the display was designed to hold various SKU's of Coca-Cola products, each corner of the display featured large, brand-specific product replicas.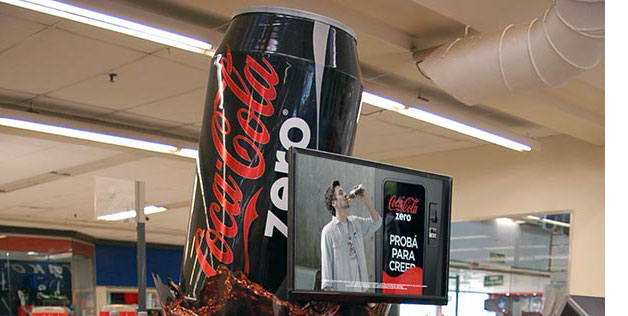 On top of the display, a huge rotating can with crown-shaped splash attracted shoppers from across the aisles. A 24″ monitor was mounted on the top of the display to provide custom content depending on the promotion.
The synchronized lights, movement of the can, sound, and video were all managed by an internal computer.
It's so refreshing to see brands pour marketing dollars into a display like this. Well done Coca-Cola and Encapa SA!
In addition to the links below, you can visit the gallery to view more Coca-Cola displays. Type coca-cola into the keyword search box once you land in the gallery.
Related
1000 Names Coca-Cola Floor Display
Lip Smacker Best Flavor Shelf Display
Coca-Cola Vac Form Cooler Display