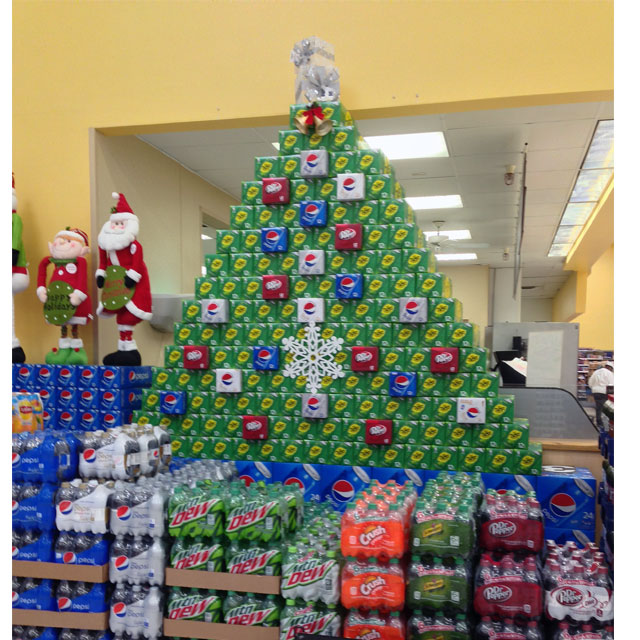 Walmart is greeting holiday shoppers at store entrances with these festive stacker displays. The stacker above was created using Twist cases to form the tree. Dr.Pepper and Pepsi products were added to represent colorful ornaments. Store employees provided their own embellishments with the tree topper and die-cut snowflake.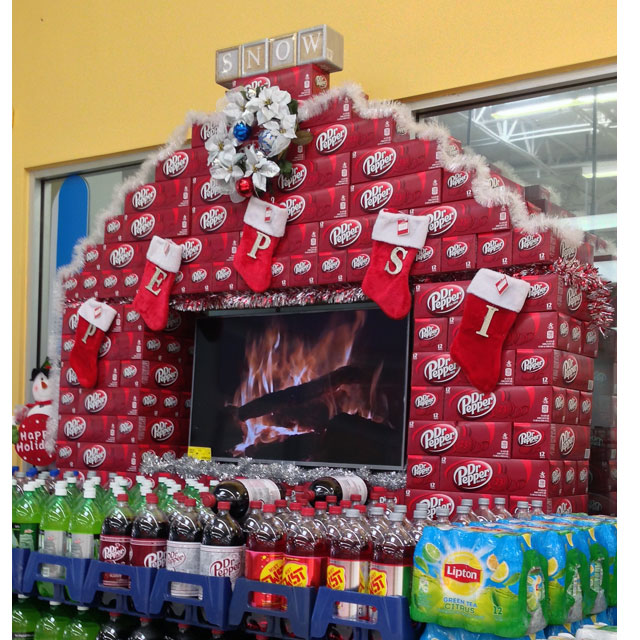 Dr.Peppers' holiday presentation took it a step further with their fireplace stacker. A TV, with looping fireplace video, created a warm, seasonal feel, instantly reaching out to shoppers . Cases of Dr.Pepper surround the monitor to create the hearth and mantle. Nice touches with the Pepsi stockings and tinsel!
Product stackers are always fun to see in-store. Check out some of the links below to view more of them. As always, feel free to contact us if you see any creative stackers during your holiday shopping adventures. We would love to have them in the gallery.
Related
Pepsi Emoji Case Stacker Display
NCAA Soda Case Stacker Display
Crush Halloween House Spectacular