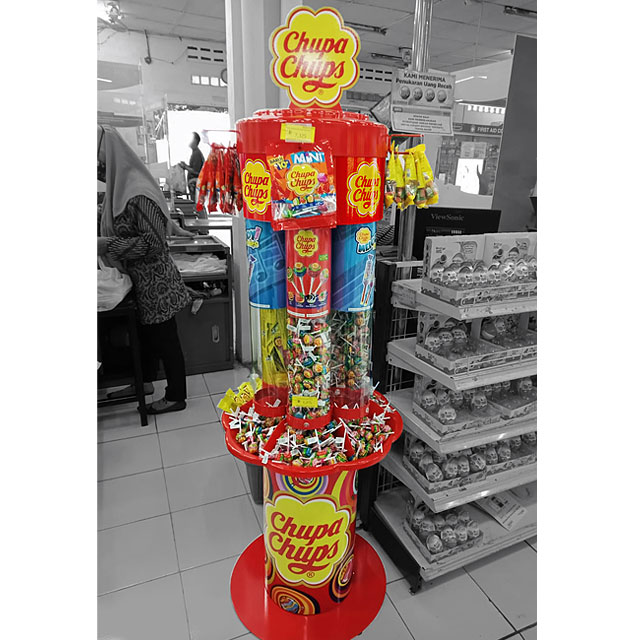 ID POP Co is a global supplier to Perfetti Van Melle (PVM) designing for all their major brands – including the world's number 1 lollipop brand, Chupa Chups.
Since their original Totem FSDU in 2017, ID POP Co has been tailoring designs to the needs of various markets around the world. Their designs have ranged from compact countertop displays, to hanging displays, and full-size FSDUs.
Inspired by ID POP's Novelty Totem from 2020 which won a Shop! Retail Marketing Award, PVM's Indonesia branch required a custom 360 degree rotating display that was to launch in the 2021/22 holiday season.
So the Sydney design team developed a new format that catered to their exact needs.
Requirements:
Gravity feed 6 SKUs at child-friendly level
Interchangeable SKU insert messaging
4 x hanging SKUs at eye level
360 degree visibility
Large branding
Quick and easy 1 person assembly
ID POP Co has been developing custom Chupa Chups displays since 2012, and can be seen in global markets including Singapore, Japan and Australia.