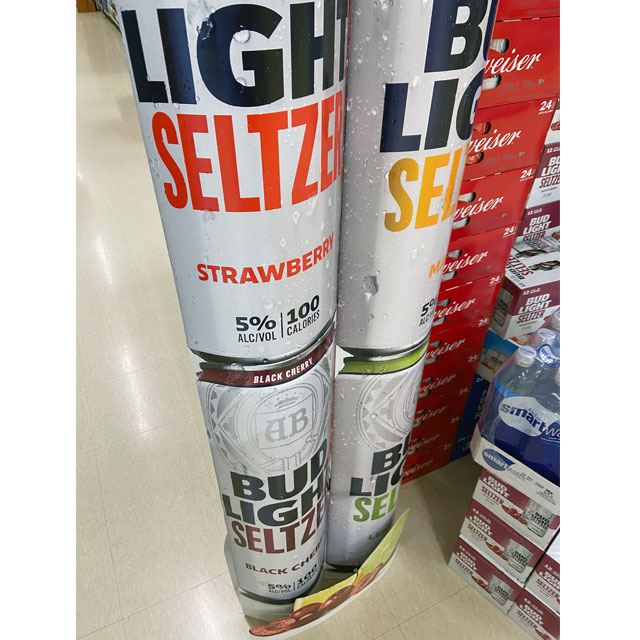 Anheuser-Busch recently introduced its spiked seltzer line and joined several other beverage companies trying to dethrone category leader White Claw who commands 58% of spiked seltzer sales.
Created as the new standard in premium flavored seltzers, Bud Light Seltzer is made with all natural ingredients, low in carbs and gluten-free. Light and refreshing, the new seltzer is available in four flavors: black cherry, lemon lime, strawberry, and mango.
"Seltzer has brought excitement to the entire category and brought consumers back to beer," said Andy Goeler, Bud Light's vice president of marketing in a press release. "We are looking forward to leveraging the power of the Bud Light brand to help grow the category."
This past year, category sales increased 212% so it's easy to see why beverage giants are eager to get on board and carve out some of that market share. Time will tell what Anheuser-Busch's long term play is, but for now, the company is investing a reported $100 million in hard seltzer to support Bud Light Seltzer and their other hard seltzers in the portfolio.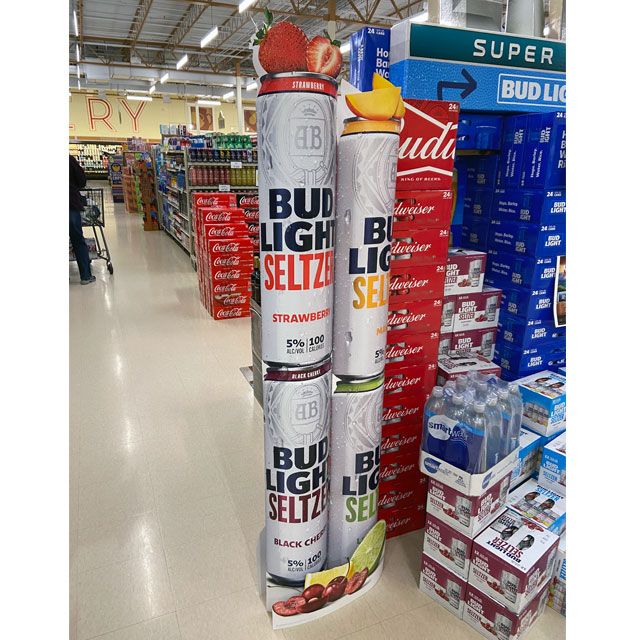 For Bud Light Seltzer, Anheuser-Busch created several in-store promotional vehicles to support the brand's marketing blitz. One of them being this snappy pop-up display. What's really cool about this pop-up is how the designer was able to form the four cans into a half-round shapes…….on a two-sided display that basically jumps out of the shipper and onto the retail floor!
If your company was involved with the Bud Light Seltzer launch and wish to share some of your work, please do not hesitate to reach out for details.
Sources include:
Anheuser-Busch