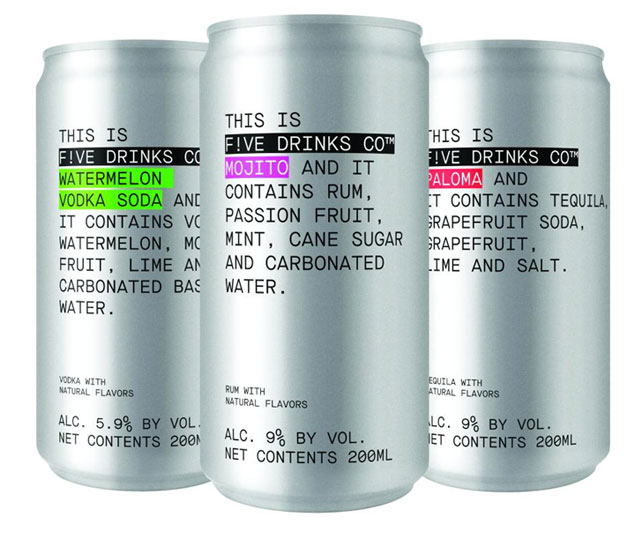 "Less isn't more. It's right."
That's the motto of Five Drinks Co., the new high-end, ready-to-drink canned cocktail venture co-founded by former Anheuser-Busch InBev executive Felipe Szpigel.
The tagline is apt given that Five Drinks' offerings are made with five ingredients — or less — and packaged in 6.8 oz. cans (the average size of a cocktail pour), compared to competing brands in 12 oz. cans.
"We make ready-to-drink craft cocktails that don't suck," Szpigel told Brewbound, reciting another brand tagline.
Szpigel, who led the world's largest beer manufacturer's craft and high end division for four years, is one of five co-founders in the Miami-headquartered canned cocktail company. Three other founders have ties………
Sources include:
Five Drinks Co.
Brew Bound