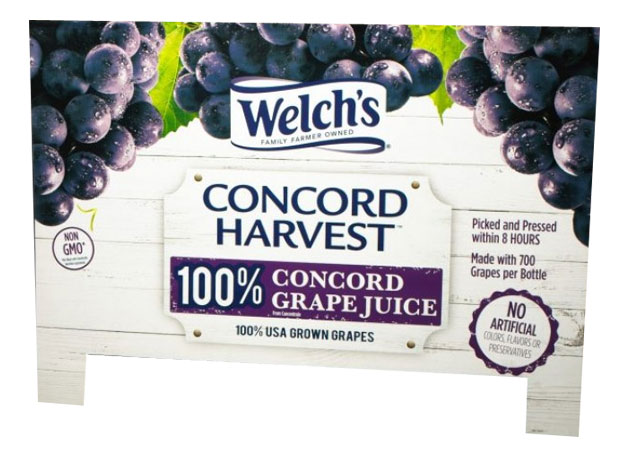 When Welch's needed a large corrugated display project completed on such a tight deadline that litho wasn't a feasible option, most converters would have had to turn down the job.
But for Bennett, a Lee's Summit, Mo.-based corrugated converter, it was a perfect opportunity to turn to its new Barberan JetMaster high-speed digital printer — the only one installed in North America.
According to Craig Bradley, VP of manufacturing at Bennett, without the new digital printer, the order intended for display in Sam's Club stores would possibly have been a missed opportunity. But, he says now that digitally printed corrugated, especially of this size, has become a reality, it is revolutionary for the industry.
"I think [the digital printer] is a total game changer," he says. "It is disruptive technology that no one has had to compete with. This is going to be a direct attack on litho for corrugated."