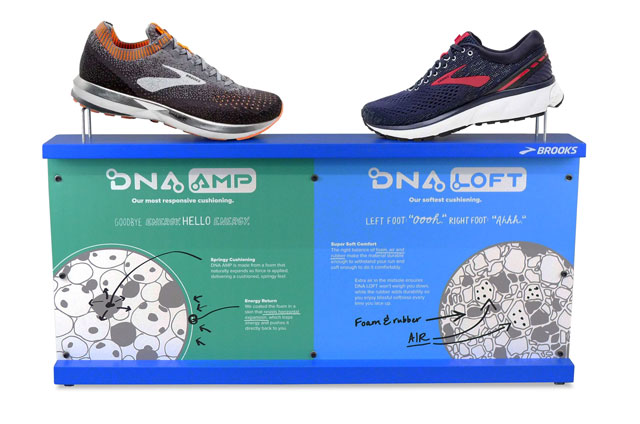 Brooks Gives Runners A Choice
Brooks Running continues to expand its appeal to runners of all levels. By offering a range of comfort and support levels, Brooks has shoes that can satisfy every runner. To help tell that story, Brooks turned to long-time collaborators Concept Designs.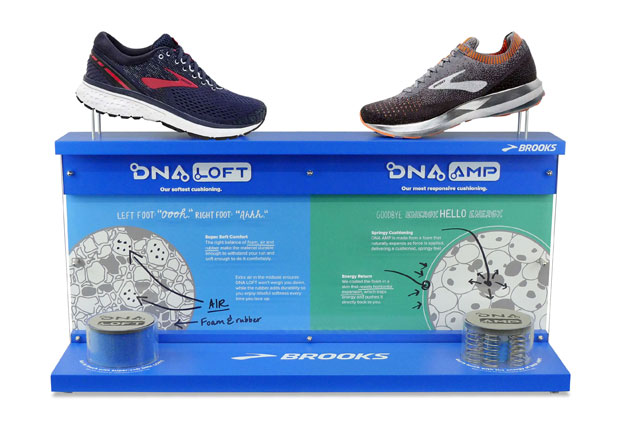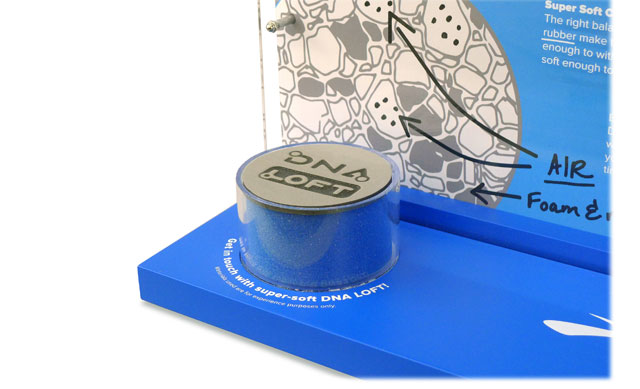 Concept Designs conceived a countertop display that both graphically and interactively points out the differences and advantages of their "Loft" and "Amp" lines. The front panel is fashioned from ¼" acrylic that fronts a graphically printed sintra panel. The base is 1" MDF painted Brooks blue. Two interactive cylinders are mounted at opposite ends of the base. The "Loft" comfort story is demonstrated with a 2" thick foam panel inserted in one cylinder. The "Amp" energy return concept is demonstrated by 8" zinc plated springs that are inserted into the other cylinder. Each cylinder is topped with ¼" foam. Sample shoes can be mounted at the top ledge, with the heels propped on 1.75" wire loop risers.
Brooks has distributed the displays to specialty retailers and sporting goods stores around the country. Retailers have welcomed this new tool to help tell the Brooks' technology story and to help customers select the right shoes.
Concept Designs Inc., headquartered in Palo Alto, California, is a leading provider of innovative, custom retail display solutions. The company's award winning displays are innovative, cost-effective, and have been shown to increase their customers' sales by promoting their products and brands.
Submit Your Company's Latest And Greatest Story…..It's Free!