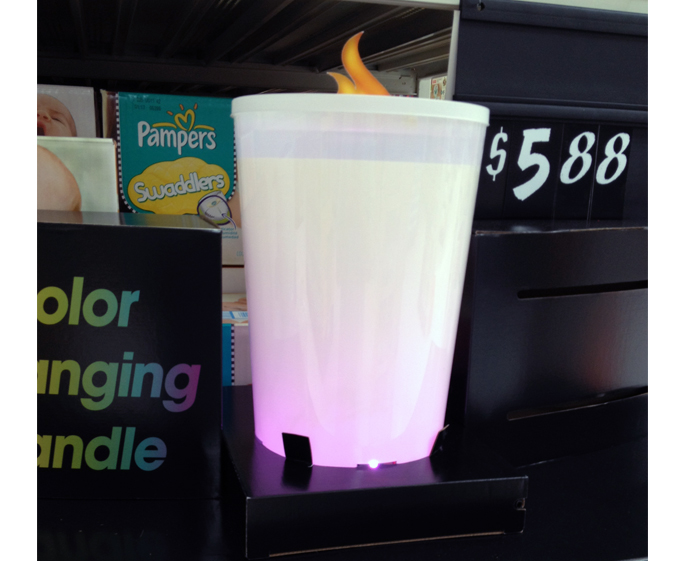 Just in time for the fall and winter holiday seasons, Airwick has kicked-off a Color Changing Candle campaign that entails giving away 5 of their new Color Changing Candles everyday until October 29, 2012. A dedicated Facebook page was created to enable interested participants to enter the contest.
Product Background – Airwick Color Changing Candles use a heat sensitive light sensor which when activated, emit warm shades of green, yellow, orange, purple and pink colors. The candles are infused with pleasing essential oils such as Apple Cinnamon Medley, Lavendar & Chamomile and Vanilla Indulgence and offer up to 30 hours of relaxing illumination. All candles come in a frosted glass container to complement any home decor.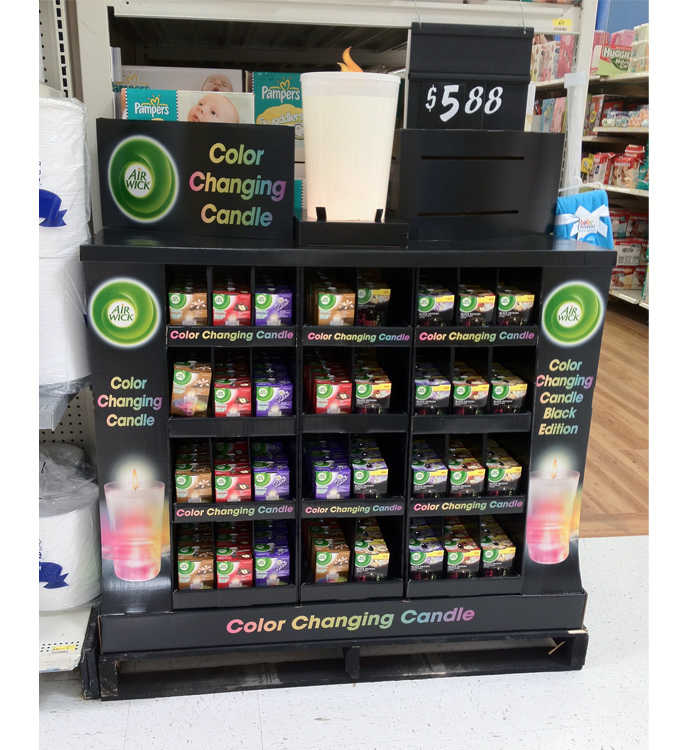 To support the promotion and convey all of this wholesome aromatic goodness to consumers at retail, Airwick created a floor stand and pallet display to showcase both lines of Color Changing Candles across US based supermarket and mass merchant retailers.
Both displays included a large scale product replica that mimicked the candles by changing colors at the point of purchase. Black corrugate was chosen as the base color on which all of the brand equities were printed (logo, copy and product images). A nice effect applied to both displays was the use of text that was filled in with a gradient of changing color. This simple font treatment created an immediate emotional appeal to shoppers and helped drive the purchase decision.