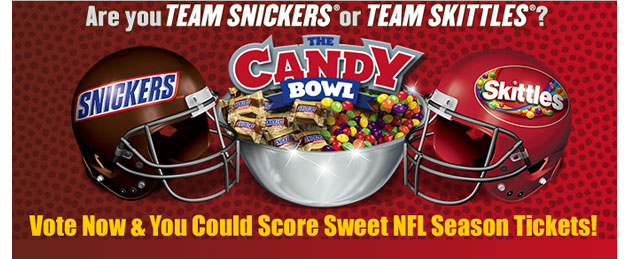 Customers can join Team Snickers or Team Skittles as part of Sweepstakes.
Mars Chocolate and Wrigley team in joint promotion featuring playful rivalry between Skittles and SNICKERS.
Building off of the success of last year's Super Bowl activation, Wrigley and Mars Chocolate will deliver their second joint-selling program, The Candy Bowl, to leverage the power of the companies' combined product portfolio.
The Candy Bowl gives consumers the chance to join Team Snickers or Team Skittles by texting a picture of their favorite product to win instant prizes, unlock exclusive content and enter to win the Grand Prize Sweepstakes.