Same Towers For Less!
What if you could get the exact same network and coverage you have now, but pay less? That's the message Walmart's Straight Talk is delivering in-store, this month and next, to showcase their ultimate unlimited promotion.
How Does Straight Talk Work?
Straight Talk is a month-to-month, wireless service that contracts airtime from the four big carriers which enables them to pass on the savings since they do not have a network of their own. Their business model allows consumers to enjoy the flexibility and freedom of a pre-paid, no-contract agreement using their own phone or one for purchase through the plan.
In addition to TV ad spots, Walmart is using this huge, Samsung-branded tower display to convince shoppers to make the switch over to Straight Talk. Not only does this well-branded, massive merchandiser attract attention from across the store, its shape also supports Straight Talk's promotional tagline……..'Same Towers Great Coverage For Less'.
If you get a chance to see this mixed-material display at-retail, be sure and check it out as it's quite impressive and well constructed.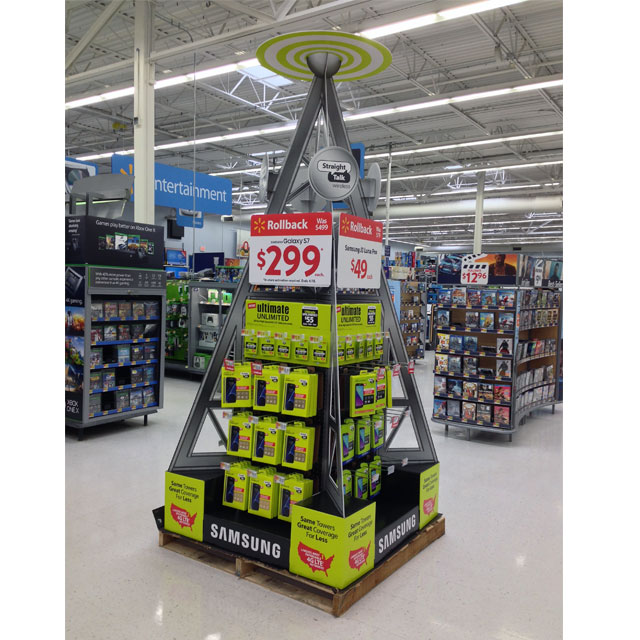 Related
Time For A Switch Stacker Boxes
Bring Your Own Phone Counter Display