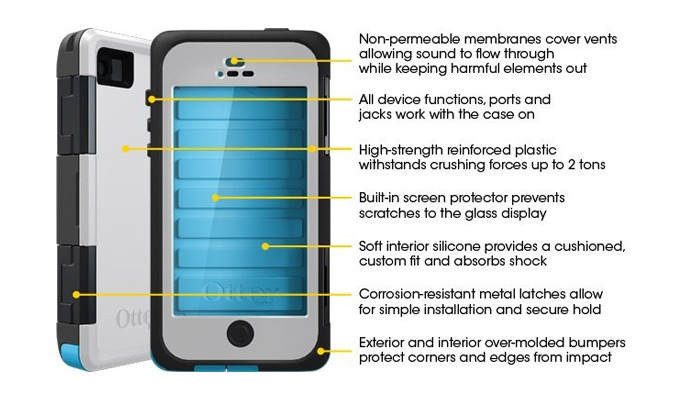 The Toughest Case Ever Built
Protecting a smartphone with a case is a no-brainer for a lot of good reasons. Whether you're looking for cell phone cases that are functional, stylish or super protective, the market is chock-full of a huge selection to suit the needs of most everyone.
Known as an innovator of protective solutions for the leading global handheld manufacturers since 1998, OtterBox is promoting their new Armor Series which is being touted as the toughest case ever built. According to Otterbox's website, The Armor Series is waterproof for 30 minutes in 6.6 ft., survives 10 ft. drops,allows for zero entry of dust and debris and can withstand two tons of crushing force. The graphic above points out all of the features that enable their new cases to perform in those extreme situations.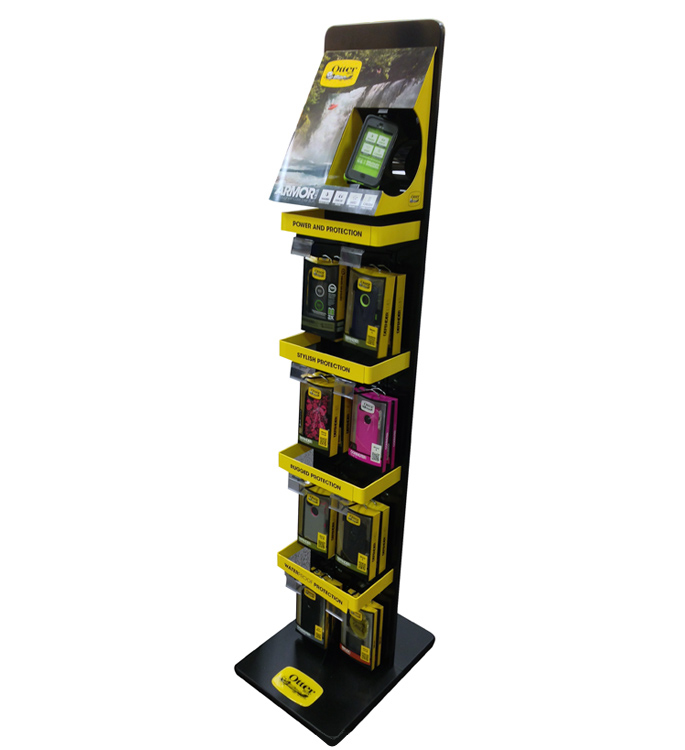 We researched. We innovated. We developed. We tested. We refined. We retested. We executed. We delivered.
OtterBox chose to bring their new product line to market with the interactive floor display shown here. Constructed using metal and wood, this space-saving POP was quite durable. Standard brand colors were used on the display components creating a recognizable visual presence in-store.
The display was designed to hold 8 facings of their award-winning cases. The hero on this merchandiser is the interactive product demo area built into the top of the unit. A live case was mounted on a spindle mechanism which enabled shoppers to touch and feel the product from every surface. The screen on the phone was printed with the brands four extreme icon symbols along with text stating that the cases meet U.S. military standards.
Topping off the entire presentation was the 'extreme' image showing a kayaker taking a plunge over some dangerous looking waterfalls………cool touch!  It would have been nice to have seen more comprehensive visuals (like the graphic at top of this page) which offered more details about the new cases and their features.