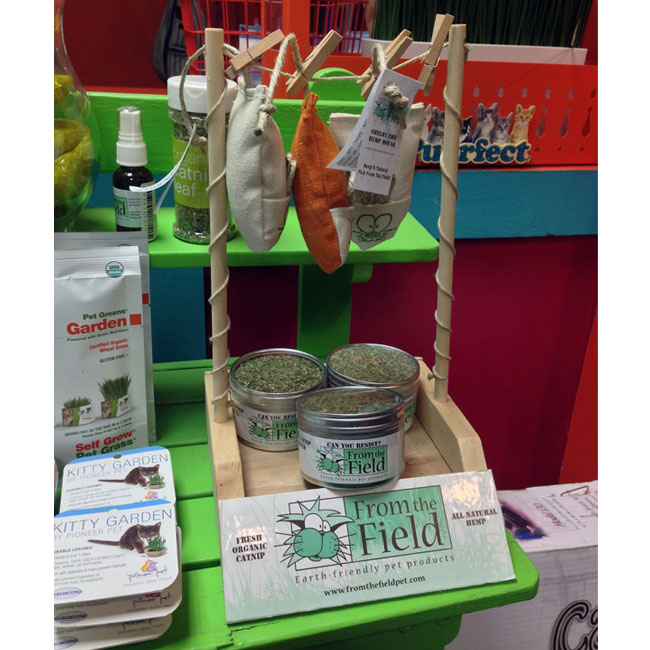 It's All In The Name
From The Field is an environmentally-friendly company based out of Washington that provides natural products which are safe for pets and the planet.
According to their website, Protecting the planet was the inspiration for this adorable and meaningful line of products. Our materials provide hope against the deforestation and raging pollution that we are now experiencing.
Since the company believes in creating products that are bio-degradable, it was a natural choice to use hemp for their extensive catnip line. Grown in the best outdoor conditions, the company offers catnip in several forms such as buds, flower, pellet and oils, just to name a few.
From The Field was recently spotted on a recent store check at a boutique pet retailer. Positioned among other catnip competitors, the brand was well represented with this clever wood POP display. Designed to hold a variety of products, this display merchandised their catnip tins and bags. The bags were held in place using clothespins that were clamped onto a rope which was wrapped around two vertical support pillars. The angled front panel showcased brand  assets and added a finishing touch to an earthy-looking presentation while epitomizing the brands vision and values.