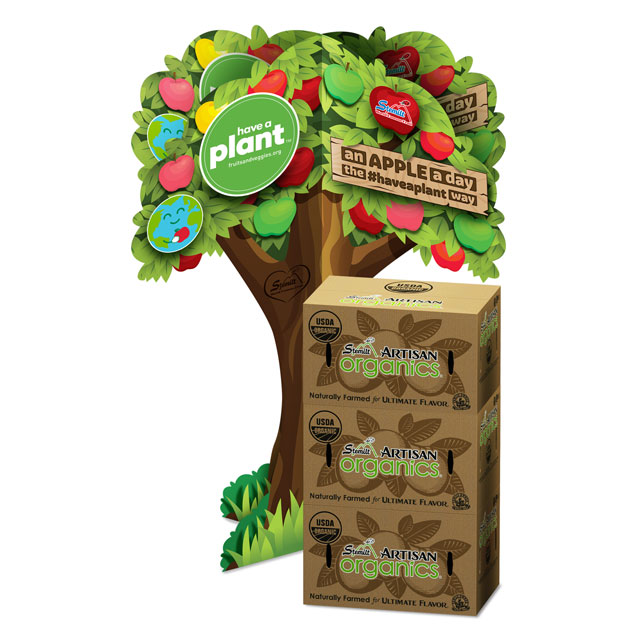 Stemilt and Produce for Better Health Foundation (PBH) have joined forces to create the produce industry's first pop-out merchandising display featuring the Have a Plant™ consumer call-to-action.
The pop-out orchard display is a 3D piece tree designed to help retailers increase apple display sets while also utilizing high-graphic cartons that the fruit ships in, or a Stemilt pop-up merchandising bin.
Launching in March, the pop-out orchard display will help retailers promote multiple varieties of apples at once. The tree makes a great merchandising piece for…………..
Sources include
Perishablenews.com