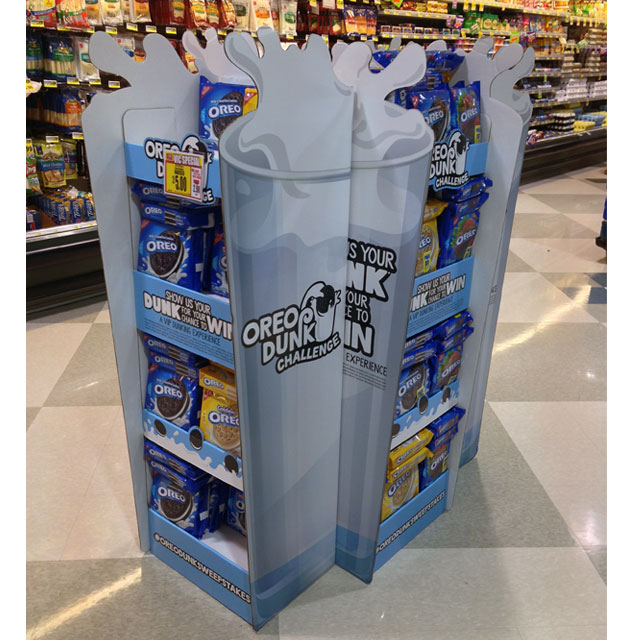 Kicking off last month, Mondelez launched its latest international campaign, The Oreo Dunk Challenge,  which spans more than 50 countries and features basketball hall of famer Shaquille O'Neal, Brazilian soccer star Neymar da Silva Santos Junior and singer Christina Aguilera.
We want to see you make a splash!. The sweepstakes encouraged dunkers to participate in the challenge by taking a photo or video of themselves dunking an Oreo in milk, then posting it on Instagram or twitter using the hashtag #OreoDunkSweepstakes.
In a recent interview, Justin Parnell, global brand director of OREO, said "OREO sees the world with childlike wonder and our iconic dunking ritual is the purest articulation of that vision. When you dunk an OREO cookie in milk, you're releasing a bit of childlike wonder from within, and it's those types of moments that our brand was built on. We're thrilled to inspire fans to dunk OREO cookies on a global scale and inspire more moments of play and wonder around the world."
In addition to in-store promotional materials and custom packaging, the campaign is being supported by TV spots, social media and in-store dunking events.
According to the brands website, 40,000 lucky finalists will have a chance to win one (1) of five (5) VIP Grand Prize trips to a Celebrity Dunking Event in NYC or Los Angeles, plus $2,000 in spending money! The Oreo Dunk Sweepstakes ends April 30.
Related
Nabisco United By Football Pallet Display