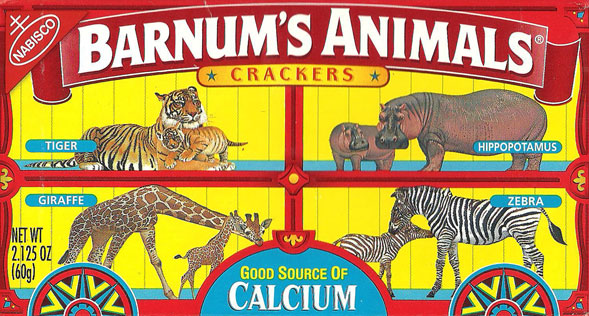 "It's probably one of, if not the oldest, (product) in our portfolio," said Mondelez spokeswoman Kimberly Fontes. "We're always looking to see how to keep it modern, to keep it contemporary with customers."
Barnum's Animals has had its packaging refreshed before, she said. Plus, occasionally the snack's box has been revamped temporarily, such as for a World Wildlife Fund awareness campaign. The new cage-free packages are on store shelves now.
Fontes declined to say how much the packaging redesign cost the company.
The animal crackers' name isn't being changed. It's a reference to showman P.T. Barnum, whose name was long part of the most famous circus………