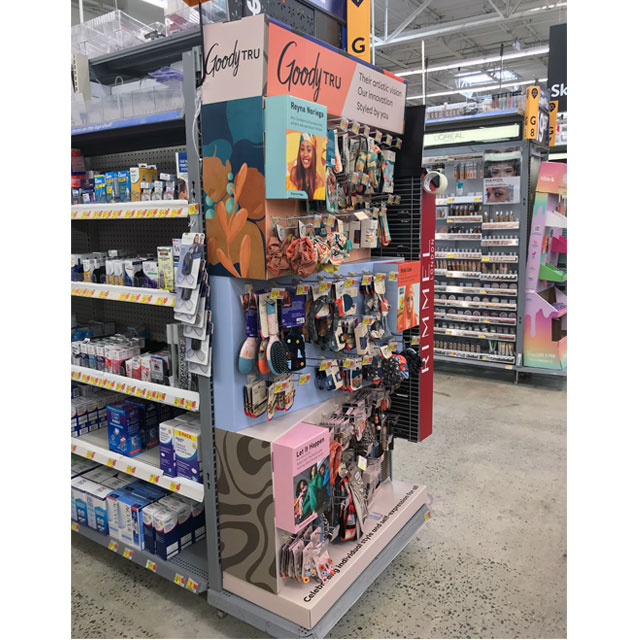 Celebrating Individual Style
Founded in 1907 by H. Goodman & Son, Goody Products is an iconic brand that sells hair brushes, clips, combs and many other hair accessories. Previously owned by Newell Brands, Goody Products was acquired by ACON Investments back in 2018 to help innovate and distribute the brand's products across the globe.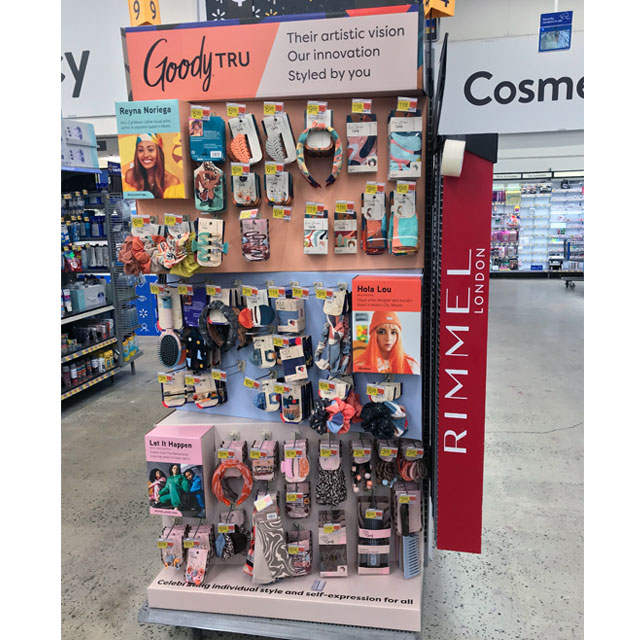 One of the brand's most recent in store innovations was this end cap display which was featured in Walmart stores across the US. The display was developed for the Goody Tru campaign, a creative collaboration that honors the unique vision of some of today's most compelling multi-cultural artists. The artists on this display partnered with the most-loved hair accessory brand in the world to create a unique style narrative that's all about embracing a brighter, bolder you.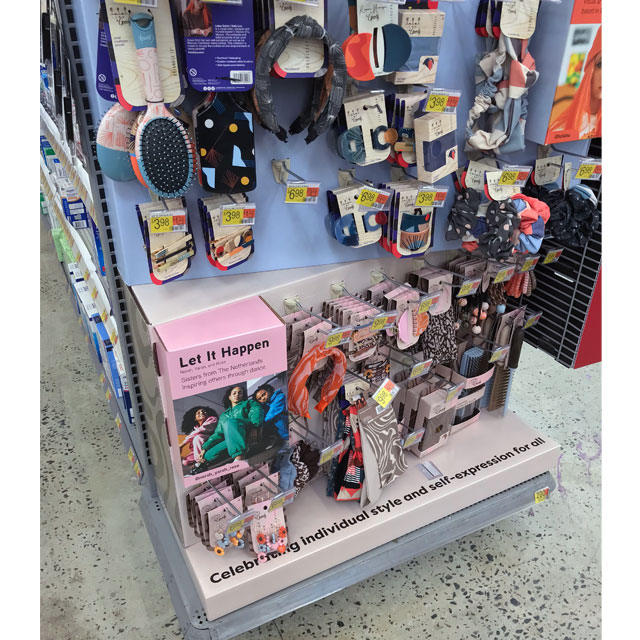 The display was split into three dedicated sections, one for each of the featured artists. In addition to showcasing several of their products, each angled section was equipped with a dimensional lug-on that provided a little background on each artist. With all the products being merchandised, there is a bit of visual overload but angling the sections and color-coding them helped unclutter the shopping experience for this unique promotion.
Sources include:
Walmart