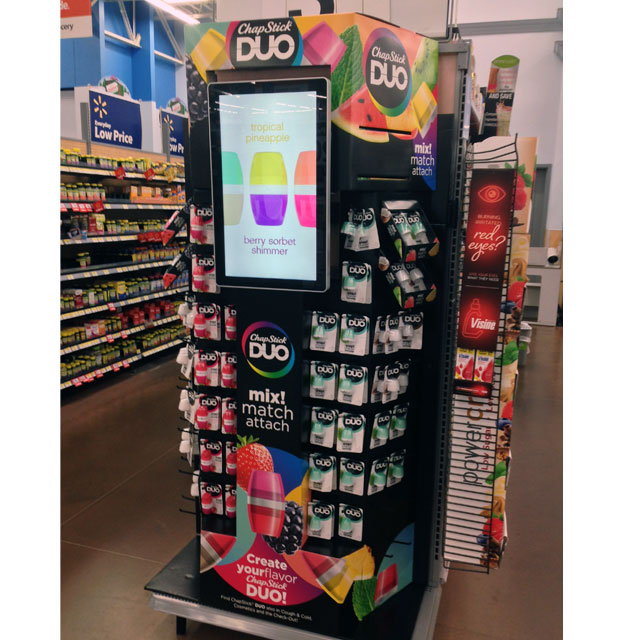 ChapStick and Walmart recently partnered up to debut a new concept in lip care called ChapStick DUO.
Launched exclusively with Walmart in October, DUO  is the brand's latest innovation that enables you to customize your favorite flavor combinations with their unique dual-sided moisturizer.
Available in 8 flavors that allow you to create 28 different blends, ChapStick DUO was made available at Walmart starting October 15 with this bold end cap display. The display was designed with a cavity that enabled it to be placed on shelf to accommodate the brand's marketing message using Walmart TV. Bright, bold fruity graphics sandwiched the product which was displayed on hooks and in cantilevered trays. The branding was minimal as the digital messaging did all the heavy lifting.
In addition to social marketing, ChapStick DUO was also merchandised at checkout, cough & cold aisle and in the cosmetic section.
Related
ChapStick Try Them Both Mini Wing
ChapStick Apply Happy End Cap Trays
ChapStick Round Lips First Floor Display