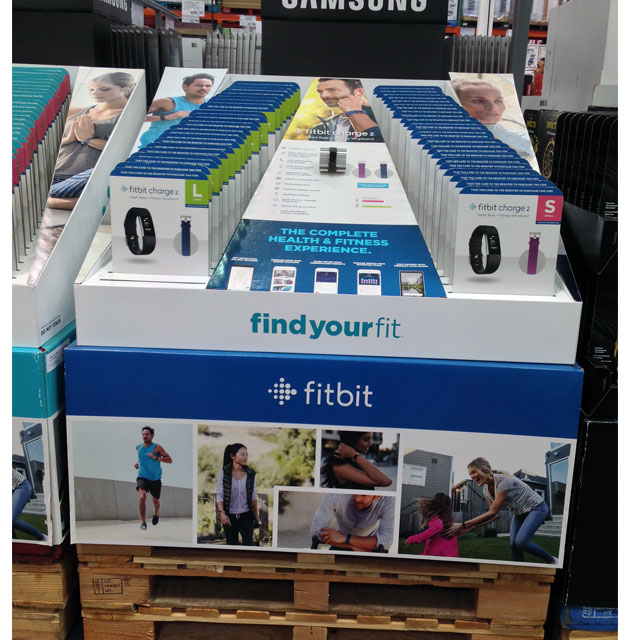 Club store pallet displays have really made great strides over the last few years in terms of appearance and interaction. San Francisco based fitbit is one of the brands who has elevated their marketing game and taken their pallet displays to another level at club.
Shown above and below, fitbit's latest marketing efforts included this pair of pallet displays we spotted at Costco. The design element that caught our eye was the arrangement of the fanned out register cards. Typically, register purchase cards on pallet displays are arranged in a more symmetrical fashion like this, and this, and this one as well.
Granted, all pallet display layouts are based on retail specifications, piece counts and location in-store. The departure fitbit took with both of these displays is not only visually interesting, it's also a nice deviation from the rack and stack style pallets deployed in club store retailers like Sams and Costco.
Related
fitbit Path to Fitness Floor Display
Fitbit Small Steps Floor Display