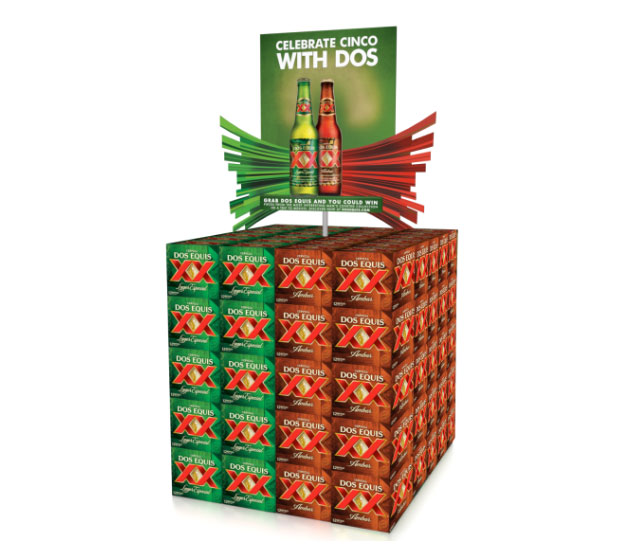 Dos Equis, a brand of White Plains, N.Y.-based Heineken USA, announced its new Cinco De Mayo-themed, fully-comprehensive, 360-degree campaign featuring national TV advertising, media partnerships, limited-edition packaging and a national sweepstakes. The campaign will encourage consumers to celebrate with Dos Equis and enter for a chance to win items from the Most Interesting Man's collection of worldly possessions guaranteed to upgrade any Cinco de Mayo Celebration, the company says.
"As the upscale Mexican import of choice, Dos Equis' Cinco de Mayo program has all the elements to stand out from the competition during the weeks leading up to Cinco de Mayo, a holiday typically cluttered with Mexican beer brand promotions," said Andrew Katz, vice president of marketing for Dos Equis, in a statement. "By upping the stakes and making things even more interesting this celebratory season, Dos Equis will be the beer of choice for Cinco de Mayo."
To drive awareness of the program, dedicated TV spots running from late March through Cinco de Mayo, along with social media support, will initiate program buzz and drive mass conversation, the company says.