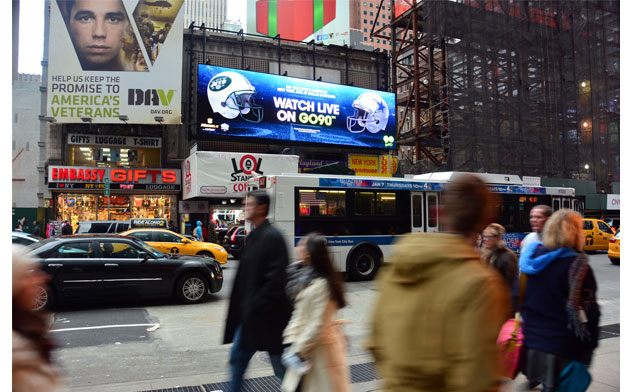 Clear Channel Outdoor Americas announced the launch of 'Clear Channel Outdoor RADAR', its new suite of research, data and analytics tools to help advertisers and advertising agencies more effectively plan and buy CCOA media to reach target audiences and measure the impact of their Out-Of-Home (OOH) campaigns.
For the first time in OOH, Clear Channel Outdoor RADAR gives marketers the ability to use the same kinds of sophisticated audience segmentation, targeting and insights they already use in their digital campaigns—a long-sought goal of the OOH industry and only available to CCOA customers. OOH can now be integrated into the broader marketing data ecosystem, giving brands the unique ability to map real-world behaviors, consumer habits and travel patterns against specific CCOA media.
With RADAR, advertisers can better navigate CCOA's vast and diverse OOH media solutions, highlighting the locations and inventory types that are most relevant for their specific objectives. Using aggregate and anonymous mobile consumer information, initially from AT&T Data Patterns SM, Placed and PlaceIQ, Clear Channel Outdoor RADAR overlays this data against the company's U.S. inventory to create a comprehensive map of how specific audience segments are most effectively and efficiently reached via CCOA's advertising.
"Clear Channel Outdoor RADAR is truly a next generation advertising solution, giving marketers an end-to-end solution that provides a more accurate way to understand and target specific audience segments, while maximizing the impact of their Clear Channel OOH media campaigns," said Andy Stevens, SVP, Research & Insights, CCOA. "Clear Channel Outdoor RADAR heralds a shift in how brands plan and buy OOH – from buying physical locations to buying precisely targeted audience segments in ways that are easily integrated into a brand's mobile media strategy."