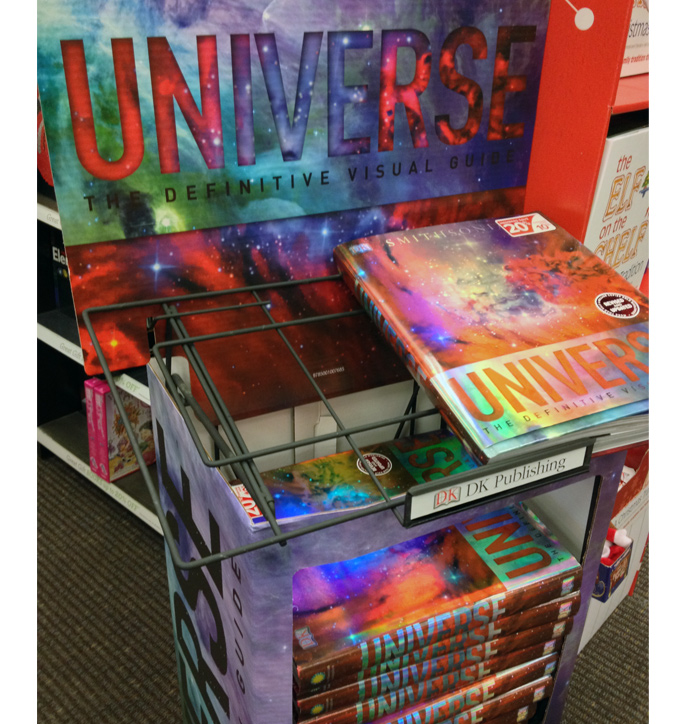 For the bookworms out there, it is no secret that DK Publishing is the New York Times best- selling publisher known for its distinctive books, ebooks and apps that inform, inspire and entertain readers of all ages. Recently, DK Publishing relaunched an updated edition of Universe, a dazzling collection of images and insights by renowned astrophysicist Martin Rees.
Full of stunning out-of-this world images reflecting recent advances in space imagery, Universe takes readers on a journey from our solar system to the farthest limits of space. All of the gorgeous photos are a great reminder that as much as we appreciate digital, print deserves a special and enduring place in our lives.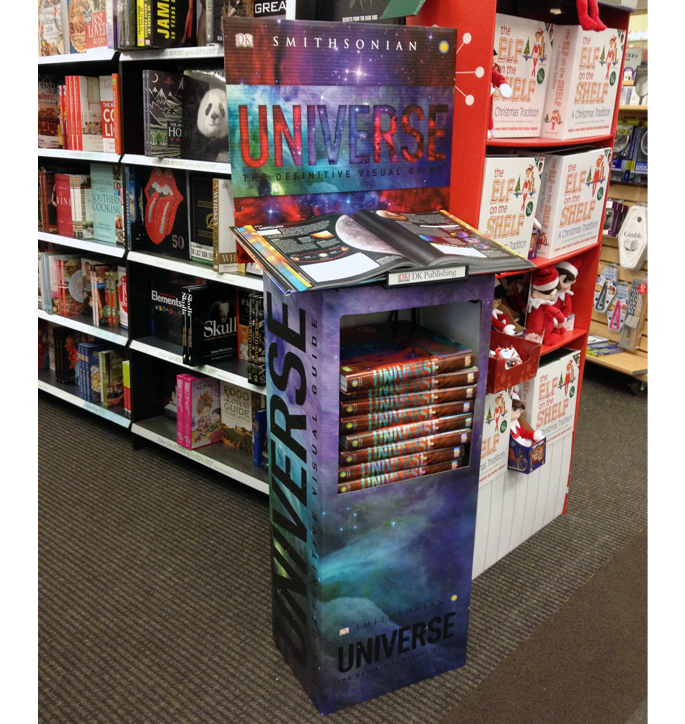 For the relaunch, DK Publishing secured floor space in book retailers across the country with an updatable floor stand display. Consisting of an internal wire structure, this simple design allows both retailer and publisher to add new promotions quickly by changing out the riser card and the shell which covers the wire framework.  The primary function of this display is to obviously sell books so the unit was designed to showcase a feature book that shoppers can try before they buy, with additional copies for purchase being stored underneath in the body of the display.
Dressing-up a merchandiser that has been granted exclusive retail space is not a new concept but we thought it would be insightful to write this piece as a case study on how brands and retailers can work together to create POP displays that offer flexibility, optimize marketing spend and most importantly, engage shoppers.
View more book displays in our gallery.
Little Golden Books Floor Display
DK Wire Basket Book Floor Display
Bargain Books Half Pallet Display
The Best of Penguin Classics Tower Floor Display
Brain Quest It's Fun to Be Smart Floor Display