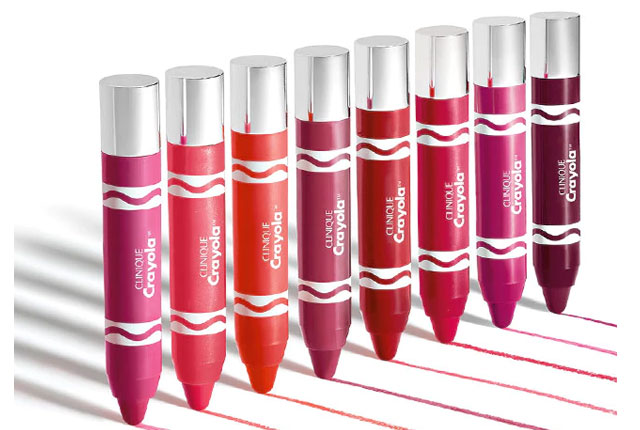 It turns out you don't have to be a kid to use Crayola crayons.
Under the Forks Township company's newest partnership, you just have to be a fan of colorful lip balm.
That's because Crayola has partnered with Estee Lauder's Clinique to create a limited-edition collection of Chubby Stick moisturizing lip color balm — or, in other words, a true lip crayon. The crayons are wrapped in Crayola-inspired packaging, and the shades have familiar names, such as Mauvelous, Mango Tango and Tickle Me Pink.
The lip balm went on sale earlier this week on Clinique's website, where the products are currently featured with the tagline of, "It's playtime." While local retailers, such as Boscov's, Macy's and Sephora at the Lehigh Valley Mall and the Bon-Ton at the South Mall, don't yet have the Crayola-themed Chubby Sticks, Clinique spokeswoman Allie Stern said they should be available at store counters in February.