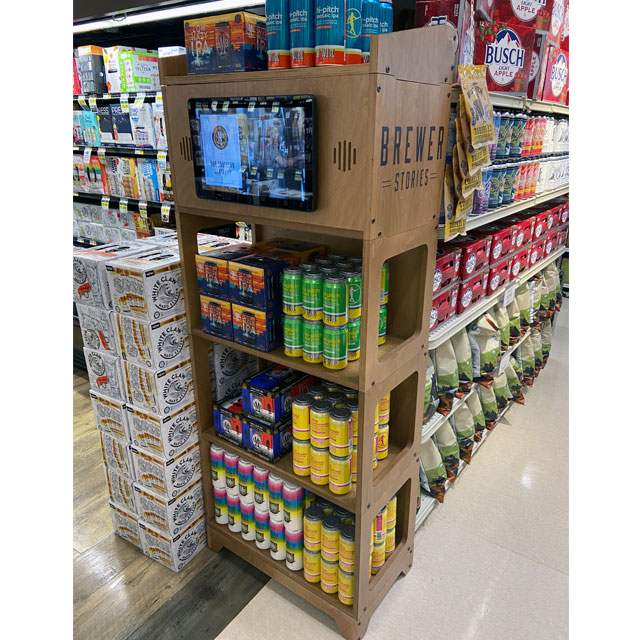 Breweries Focus On Local Content Strategy
Started in the late 1990's, Lowes Foods is an American supermarket chain based in Winston-Salem, North Carolina. The chain initially grew in the mountains of North Carolina and rural areas of Virginia with its current reach covering more than 75 locations in North and South Carolina.
Stat – Big beer companies control 65% of the market. Several states are evaluating the current direct-to-consumer distribution model in hopes of creating greater access to the market for smaller producers.

Beer – North Carolina boasts the largest number of craft breweries in the American South, with more than 380 breweries and brewpubs.
Focused on making local connections with the communities they serve, Lowes Foods strives to make each store feel local. One of the ways they achieve this is with beer. To help support local breweries, Lowes Foods installed several 'Beer Den's' in their stores to bring shoppers some of the most exclusive Carolina craft beers. Through their Beer Run program, Lowes Foods sends trucks to NC breweries that don't otherwise distribute to bring back truckloads of fresh beer directly from the source.
Within their Beer Den's, Lowes has installed interactive kiosks that showcase some of these local breweries. The custom wood kiosks were designed with four sturdy shelves that merchandised several six packs from the featured brewery. An interactive monitor, with audio, educates beer aficionados about the story behind the brewery and their product lines……what a great way to connect consumers with local brands and make a sale.