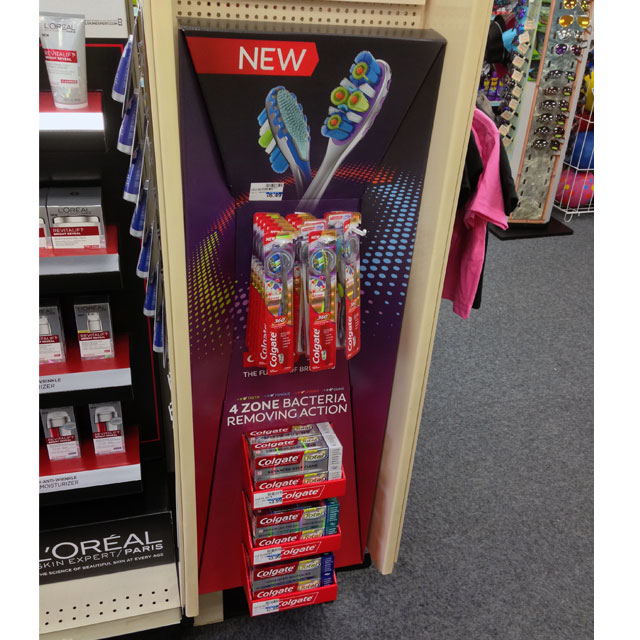 Colgate recently launched their latest oral care innovation with a 4 zone toothbrush. Designed to provide a whole mouth clean, the new brush removes bacteria from teeth – tongue – cheeks and gums. The unique bristle pattern and innovative cheek & tongue cleaner provide 4 zone bacteria removing action, according to the brand.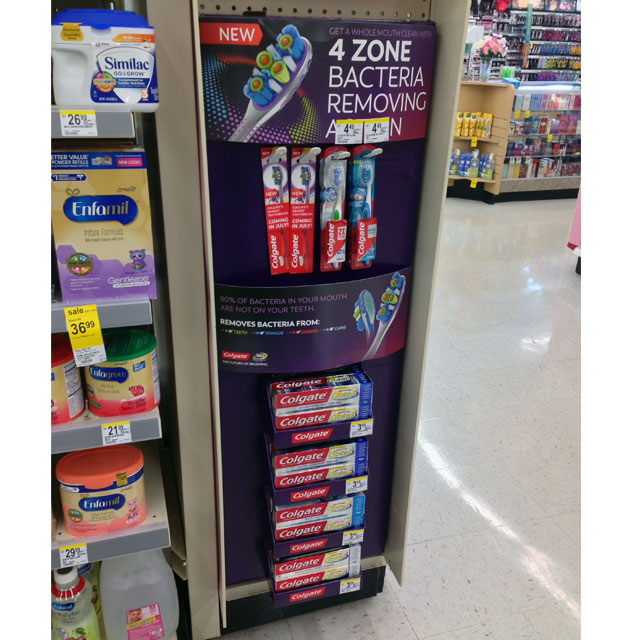 Spotted in two major drug chains (Walgreens and CVS), Colgate deployed these side kick displays to promote the new brush and several variants in their Total toothpaste line.
A departure from Colgate's classic red branding, these displays incorporated a purple theme that made the product and imagery pop. The new brush was launched this month with placeholder 'coming soon' hanger cards used to encourage shoppers to return to the displays to make the purchase.