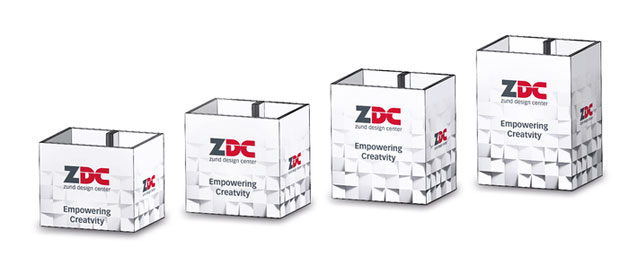 The Zünd Design Center is an Adobe® Illustrator® plug-in for creating one-piece and multi-part packaging and three-dimensional POP/POS displays.
At the core of ZDC is an extensive library of parametric designs. From this collection, you can choose a template and enter your own dimensions. Complete your design with logos, patterns, text, and other design elements.
With 3D preview, you can check your design any time. 3D PDF files exported from ZDC are ideal for presentations or proposals. In addition, you can export your designs as 3D objects, video sequences, or static images.