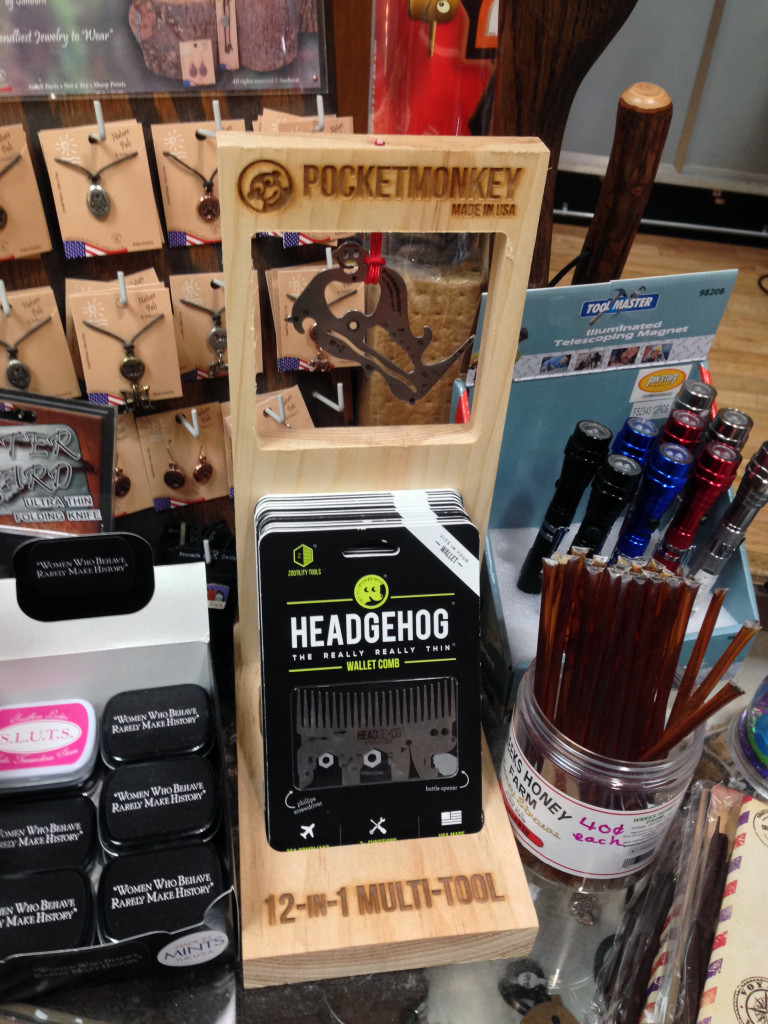 Coming off of a very successful Kick starter campaign earlier this year, Zootility Tools earned more than twice their funding goal for the launch of their new Headgehog Multi-Tool. The Headgehog is a clever wallet-sized tool that functions as a money holder, wrench, screw driver, bottle opener, plastic bag clip, and phone stand…………..oh, don't forget the comb!
In addition to the Headgehog, Zootility Tools is also the manufacturer of the Pocket Monkey. The Pocket Monkey is another whimsical multi-tool that can peel oranges and nick a banana…..but it can't comb your hair.
Riding on the fresh success of the Headgehog, the company recently acquired a new fiber-optic laser cutter which has allowed them to keep more work in-house and increase productivity. During a recent press release, Steve Trageser, distribution manager at Zootility's Portland facility, said the computer-controlled lasers can cut 84 tools out of each plate with great precision. "When we get the thing running full speed, we can do 500 a day," he said.
New product orders keep rolling in, Trageser said, and the company has been operating in three shifts to keep up with demand. "We insist on doing everything ourselves," he said. "We're still moving more products than we ever thought possible."
The brand was recently spotted at a specialty retailer sitting in the 'impulse zone', next to the register, at checkout. This compact, wood counter display was originally designed to hold the Pocket Monkey, as you can see by the tethered product in the header cut-out just below the wood burned graphic effects. Not sure if the marketing intent was to glean the brand recognition from the popular Pocket Monkey while simultaneously introducing their new Headgehog but nonetheless, the display was well served in its dual merchandising role.
All of Zootility's tools are the invention of company founder Nathan Barr, a Boston-based designer and engineer. Future expansion plans include adding more animal-shaped pocket tools to their product line.