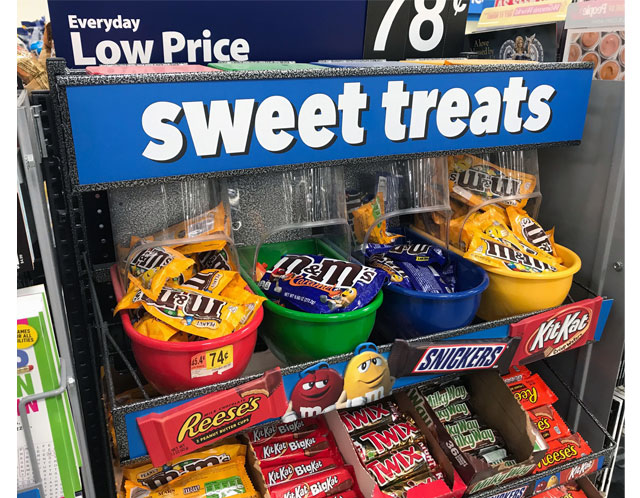 Encourage Candy Purchases with Strategic Placement
Starting back in the fifties, retailers began placing strategically priced, inexpensive merchandise around checkout lanes to encourage impulse purchases. This practice still continues today but with a lot more sophisticated tools for marketers to work with. In today's retail landscape, brands and  retailers employ these tools to change in-store dynamics and create shopper experiences that drive loyalty and innovation.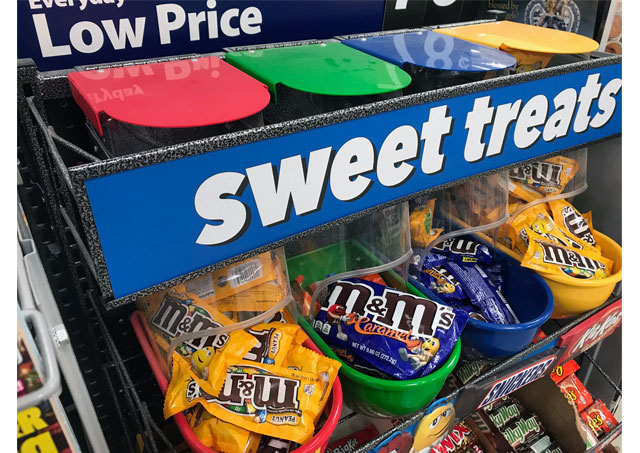 Projected to reach over $19 billion USD by 2025, the U.S. candy market is currently dominated by four major companies: Mars, Mondelez, Nestle and Hershey. All of those companies are expert shopper marketers and no stranger to competing in a highly visible, margin-driven category.
Recently, all four confectionery leaders were spotted sharing shelf space at Walmart on dedicated end cap displays……………at checkout of course. The display consisted of standard wire shelving and four feature buckets located on the top shelf. The clear bucket dispensing chutes were designed to open from the top so the candy could be easily restocked. A dimensional, vacuum-formed shelf strip in front of the buckets provided a nice visual touch.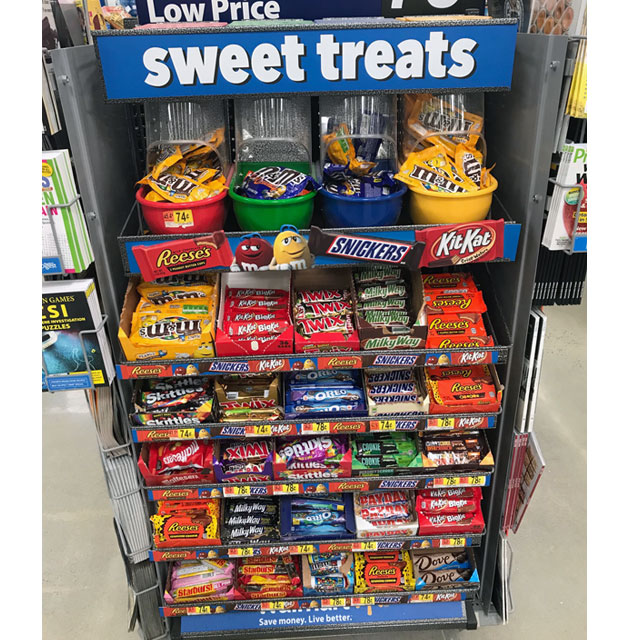 Related
Home Movie Night Aisle Violater
Snickers Super Bowl Satisfaction Floor Display
Stuffed With Pieces Counter Display