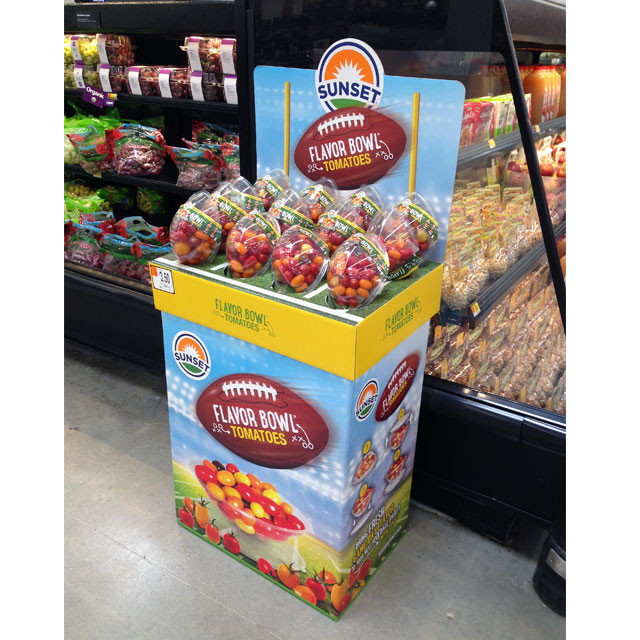 Score Big With a Flavor Bowl
Ontario-based Sunset is promoting healthy game-day snacking with this football-themed floor display. The display holds 12 vacuum formed Flavor Bowls that are shaped like a football, complete with raised laces!
"Snacking and watching football go hand in hand," CEO Paul Mastronardi said in the release. "We wanted to offer tailgaters and TV viewers a fun way to bring healthy snacks to the party in a package that fits right into game day entertaining."
What makes this display a real standout is how quickly the marketing message is conveyed to shoppers. Super punchy graphics and the football-shaped packs create instant recognition to the campaign intent.
Love how the top tray was printed like a football field…….very cool how the product nested in their cut-outs as well……it's like the football-filled tomato packs were teed up waiting to kick off a purchase!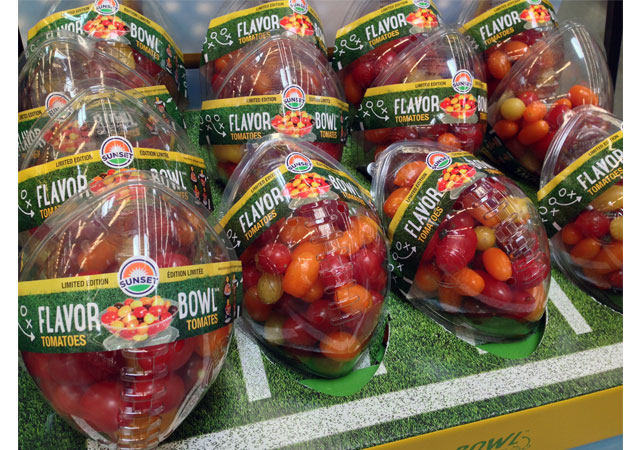 More Food Related Displays:
Know Your Calories Floor Display
Quaker Nutri Foods Floor Display
Reddi Whip Rolling Cooler Display
If you want to view more food-related displays, visit our image gallery. Once there, use the Product Channel button to select the 'Food' category.