Warmer temperatures, more rain and El Niño winds have brewed up the perfect recipe for a miserable allergy season in 2016. In anticipation of a longer and more severe allergy season this year, brands have upped their visibility in retailers across the U.S. with several 'seasonal' displays that help them stand out in the category.
Our team set out to see what kind of marketing activity we could find in the allergy segment. We distilled dozens of images and chose two pages worth of what we thought were best-in-class. Check them out and be sure to visit our gallery to view the entire series of allergy-related merchandisers.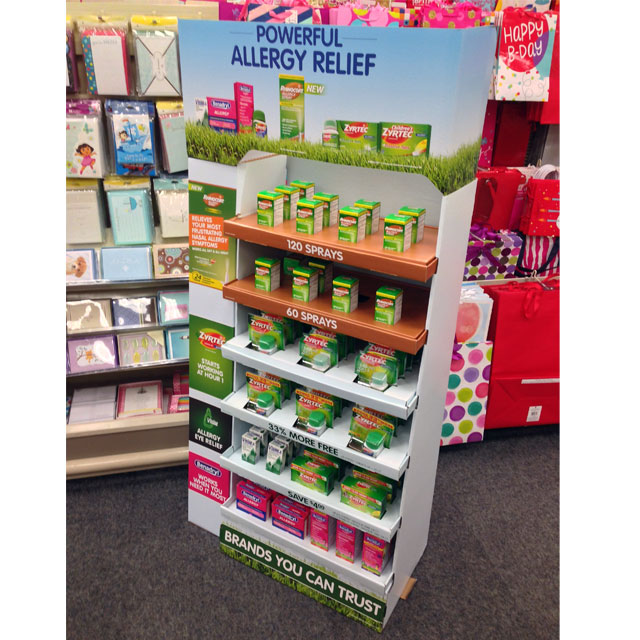 Brands You Can Trust
Johnson & Johnson rolled out a multi-brand display (shown on floor but intended for end cap) to deliver multiple allergy solutions. The display features Benadryl, Zyrtec, Visine and the recently launched Rhinocort.
Related
Zyrtec Stock Up End Cap Display
Visine Tired Eye Mini Wing Display
Benadryl When Allergies Strike Mini Wing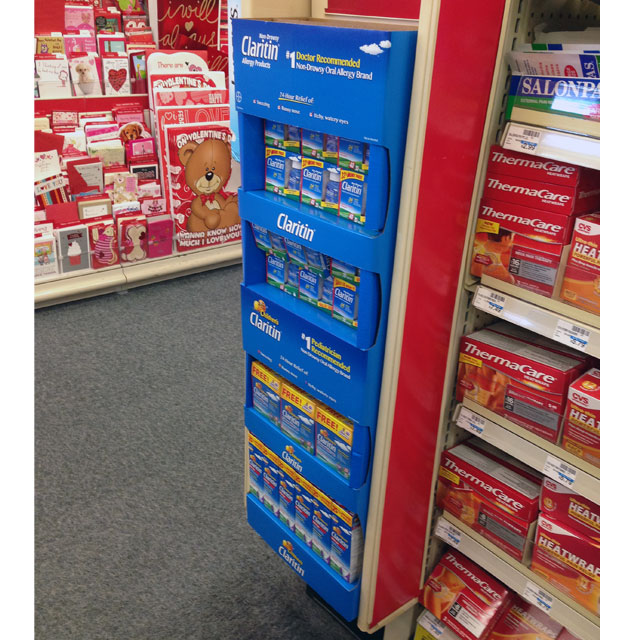 Claritin Offers 33% More
Bayer's Claritin brand took advantage of this CVS side kick rack to promote their tablets which included discount savings and bonus-sized variants.
Related
Claritin Allergy Products End Cap
Claritin Let Your Kids Live Side Kick
Claritin Afrin Number One Floor Display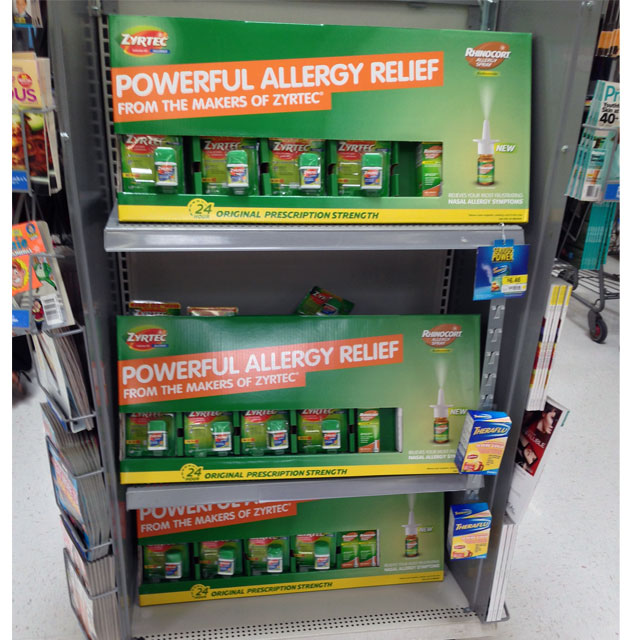 Zyrtec And Rhinocort Partner Up On Shelf
Recently made available OTC, Rhinocort was spotted in Walmart in a dual-merchandiser with its brand companion Zyrtec.
Related
Zyrtec Original Prescription Strength Pallet Display
Zyrtec Solution Center End Cap Display
Leave A Trail of Tissue Floor Graphic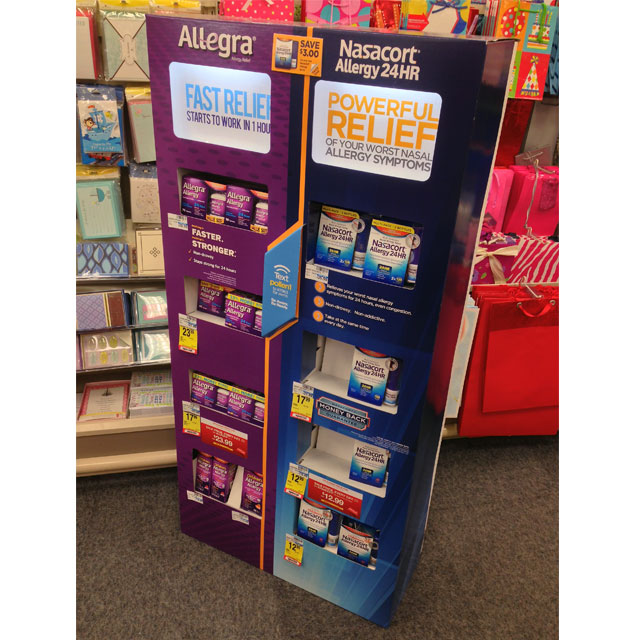 Nasacort And Allegra Light Up The Aisles In CVS
Chattem Inc. got a bright start with allergy season promoting both of their top-tier allergy brands……Nasacort and Allegra. Shown on the retailers floor but intended as a feature end cap, this display provides equal billing to both brands.
In addition to discount coupons, the display featured die cut graphic windows at the top which when triggered by shopper movement, activated two LED lighting strips to create disruption and add visual interest.
Related
Everything You Need Allergy End Cap
Allegra Pet More Side Kick Display
Nasacort Allergy Relief Feature End Cap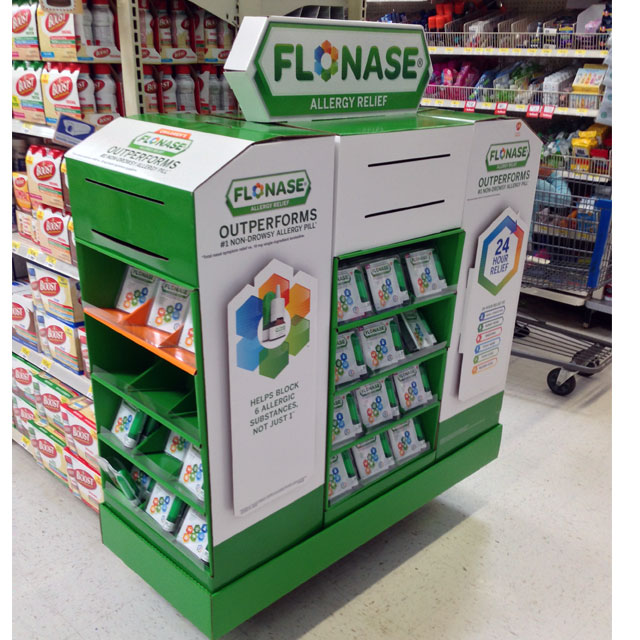 Flonase Stays Ahead Of The Competition
Still dominating category share, Flonase has retooled their display program with a slightly updated look for 2016….as demonstrated with the half pallet display above that somehow found its way onto an end cap at Walmart.
In addition to promoting their successful parent product, the brand has launched a new childrens variant which they are hoping will open up another revenue stream in the category.
Related
Flonase Goes OTC With Enormous Marketing Campaign
Flonase Two Shelf Counter Display