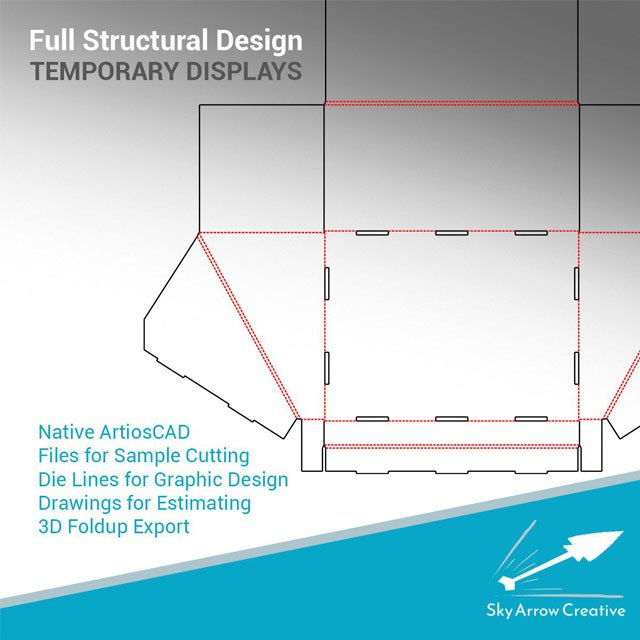 Its been in the works for a while, but the time has finally come to announce an entirely new dimension to our services:
*** Structural Design for Corrugated/Temporary POP and Packaging ***
From a simple PDQ Tray to a Full Pallet Display, we can generate top-shelf concept renderings as well as full structural design solutions. More than ever, we are able to develop your project from start to finish and keep you looking like a hero to your clients.
Let us know how we can help to keep your projects moving forward!