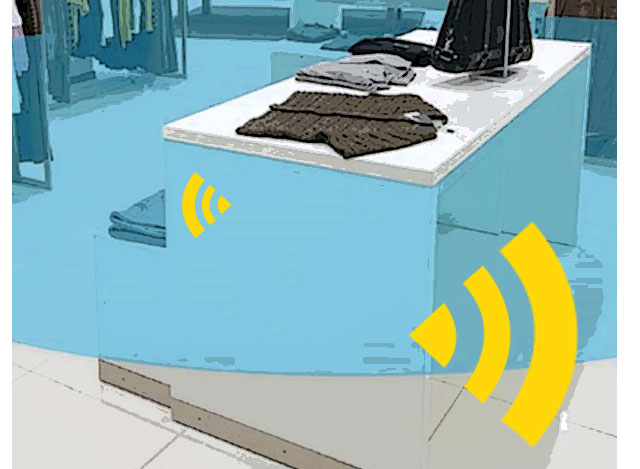 As beacons evolve, so too does the way marketers use them.
Once started out as small, battery-powered, radio-transmitting devices, beaconing technology is being integrated and incorporated into other things.
Beaconing technology is being incorporated into lighting and Wi-Fi access points in large stores, as I wrote about here a while back (Beacons, GPS, Wi-Fi Combo: The New Mobile Presence).
And now, without much fanfare, beacons are being built into fixtures arriving at retail stores.
Even more interestingly, the beacons are not being touted.
Shelfbucks, the Texas company that installed beacons in GameStop stores last year, just inked a deal to partner with Great Northern Instore, which designs and provides in-store displays for brands including Kraft, 3M, United Hardware, SC Johnson and Logitech.
Beacons will be pre-packaged inside the corrugated product displays before they're sent to retailers for installation.