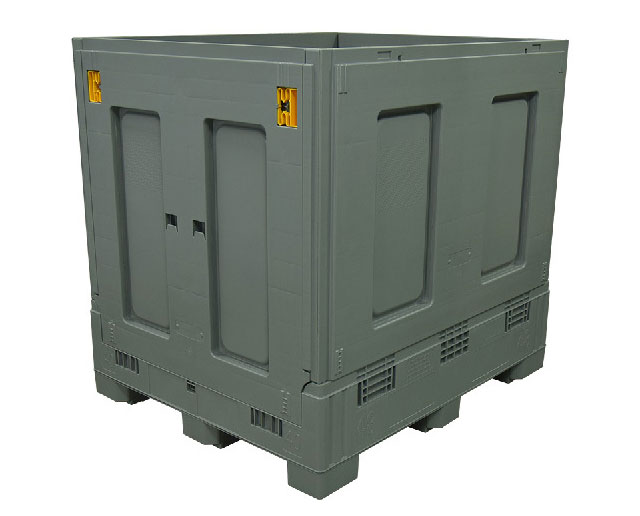 RPP Containers, a leading manufacturer, stocking distributor, and recycler of plastic collapsible bulk containers, has introduced the new DuraGreen® Plastic Gaylord, a heavy-duty, steel-reinforced, reusable plastic bulk container built to handle the pressure of flowable materials.
Since the 1940s, manufacturers have commonly used the gaylord – a corrugated bulk box mounted on a wood pallet – for shipping and storing large quantities of products. But with the advent of the reusable plastic bulk container in the mid-1980s, and its benefits of packaging cost-savings, material handling efficiencies, and environmental sustainability, the expendable corrugated gaylord was largely replaced in durable goods manufacturing.
However, manufacturers that worked with flowable materials, such as resins, powders, granulated materials, liquids, and semi-liquids, unfortunately discovered that the reusable plastic bulk container was not a viable solution; it could not withstand the heavy pressure generated by flowable materials during storage and transit.