Rainbow Sandals Inc. was established in 1974 in Laguna Beach, California by Jay "Sparky" Longley and is currently based out of San Clemente, California. The company specializes in men's and women's leather, hemp, and rubber flip-flops. When Longley first started making sandals, he was assembling 15 pairs a day out of leather and Malaysian rubber in the garage of his Laguna Beach home. Rainbow Sandals now produces over 2,000,000 sandals annually.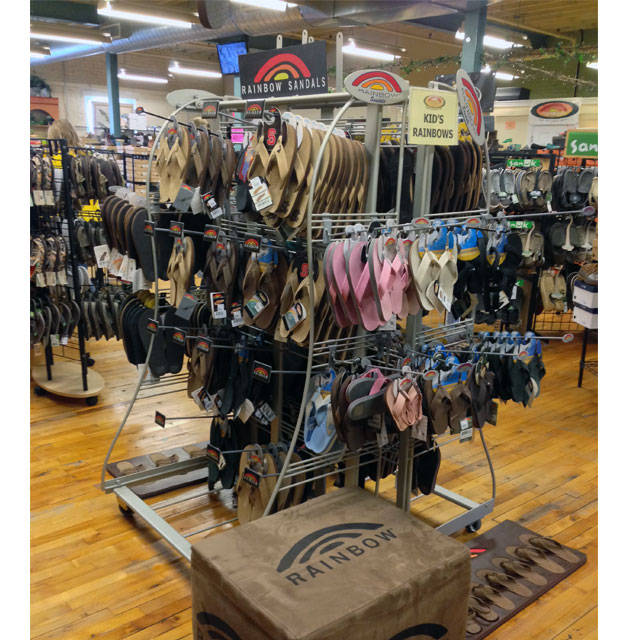 The brand was recently spotted in an outdoor store using this large, four-sided floor display to merchandise their sandals.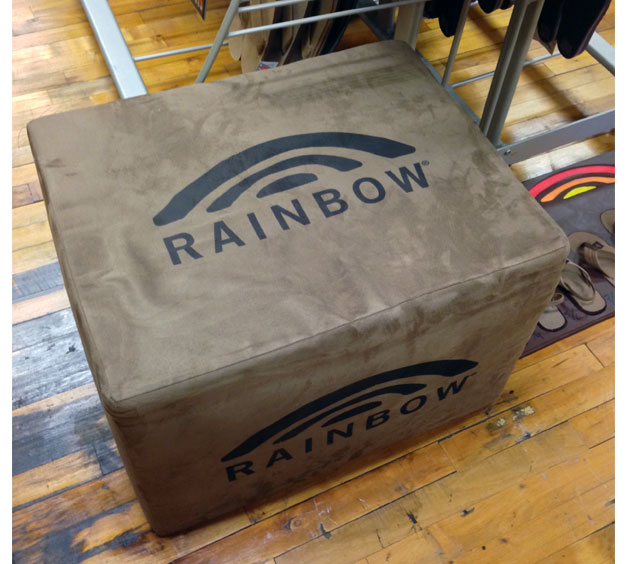 Take a seat when trying on Rainbow Sandals courtesy of this branded footstool.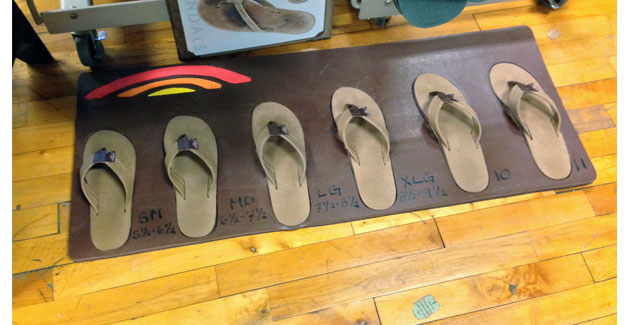 Shoppers were able to use this handy floor mat to confirm their sandal size. What a great idea to keep inventory organized by eliminating the need to take a pair of sandals off the display to see if it fits.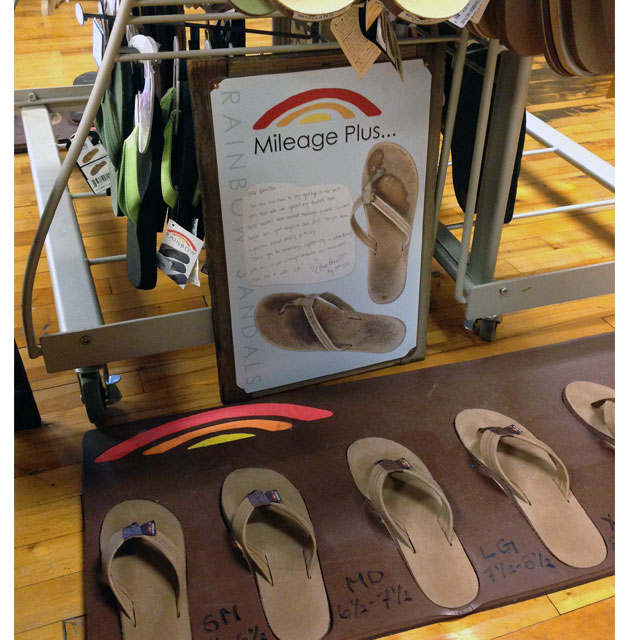 A Mileage Plus pin up board was mounted just above the sandal sizing mat. Mileage Plus is a platform that the company uses for promotions and prize giveaways. This particular board had a thank you memo from a loyal customer that described her adventures with her favorite Rainbow Sandals over the years.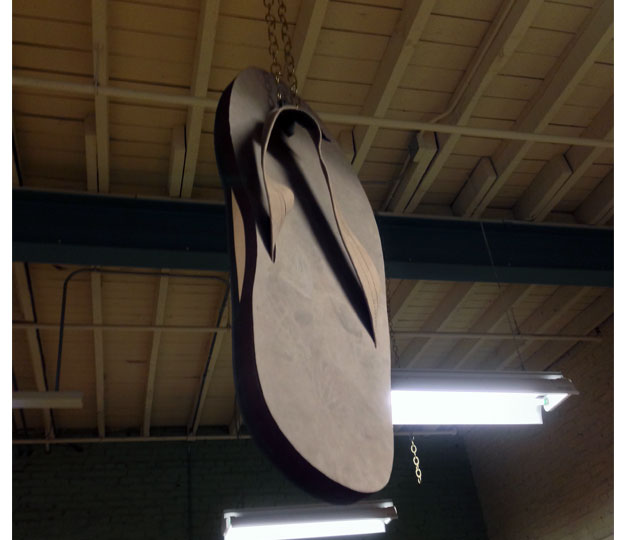 Just above the display, a large Rainbow Sandal was hung from the ceiling with chains to create awareness and further promote the brand in-store.