With the holidays drawing nearer, people are out in droves doing last minute shopping and running errands. If you haven't already decorated your house for the holidays, chances are you probably won't. But if you change your mind, you may want to check out the light show we found on this pallet display at Walmart.
Manufactured by Gemmy Industries, the premier trendsetter in the areas of entertainment technology and animatronics, Points of Light is the answer for homeowners looking to create a Yuletide display that neighbors will envy.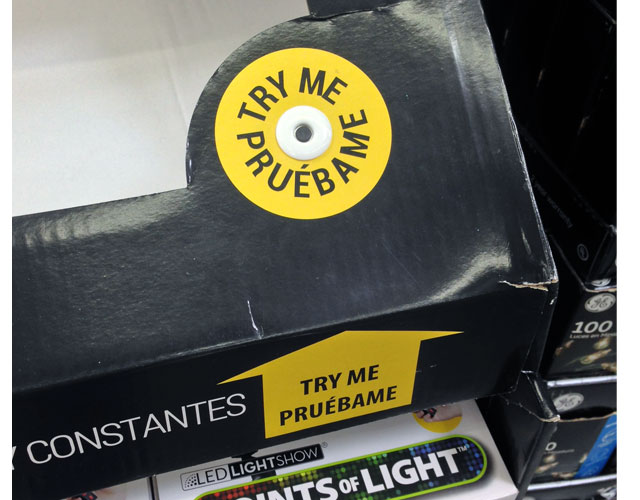 To demonstrate the product, shoppers were provided a 'try me' button which activated the Gemmy Motion Projector. Once activated, the projector displayed several colors and patterns within the shadowbox-shaped riser. The interactive demo loop was a huge visual asset and very important to closing the sale, especially for a scalable product such as Points of Light.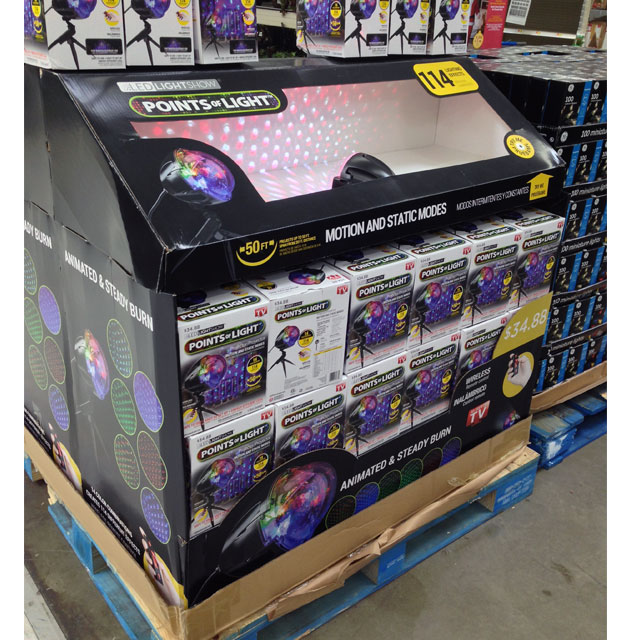 Not too long ago, we published another piece on an interactive pallet promotion at Lowes Home Improvement stores. If you're interested in checking it out, click Holiday Living Interactive Pallet Display to view it.
Need more holiday inspiration? Check out our 12 favorite holiday gallery uploads for 2017.