Innovation in design and implementation using technology has become the name of the game for all media. Conventional printing media has taken a big leap forward with the use of imaging technology that has helped imagination take wings in retail spaces to create impactful brand marketing and communication. To inspire our readers – brands, retailers, marketers and POP solution provider – we have selected a few ideas in 3D imaging that can help grab the attention of consumers in retail environments in a split second, converting them from browsers to buyers.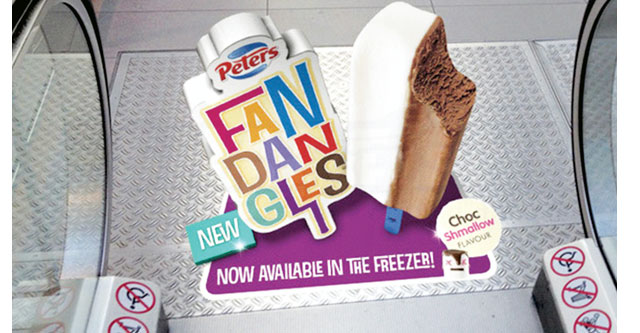 3D Floor Graphics
Digital printing technology has evolved from being a flat, 2D image to an inspiring 3D rendition of brand messaging. The floor is used as the canvas to create graphics which are interpreted in design, die-cut and transferred onto the medium to create stunning 3D effects to engage customers. Automated 3D modelling, processing and Hi-res printing help create these stunning visual perspectives.
Ref : http://www.shapeshiftermedia.com/gallery/floor-graphics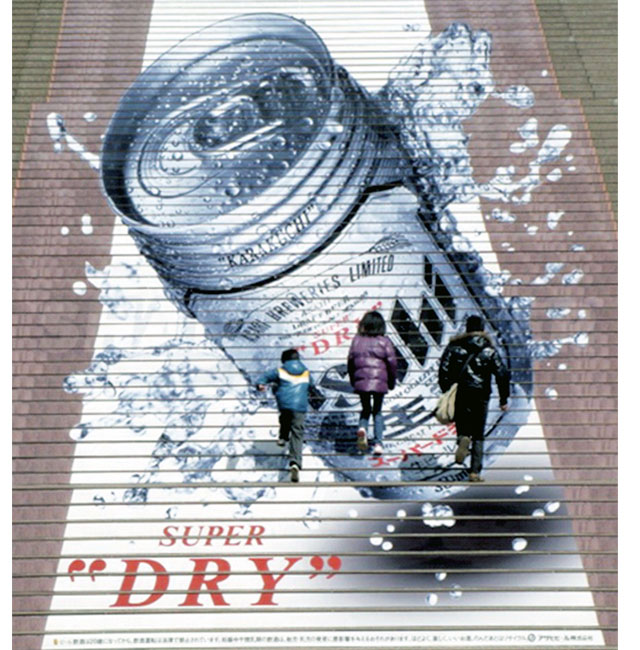 Stair Graphics
Historically, branding on stairways has been limited to one-step graphic ads. Now, with the use of technology, it is possible to create and transform stunning 3D images across several steps and landings. The use of software that maps the imagery onto the geometric details of the stairs, help in creating imagery that renders the marketing communication as a visual illusion of being upright, three dimensional and seamless, with great striking impact in outdoor and retail environments.
Ref: http://www.shapeshiftermedia.com/stairgraphics/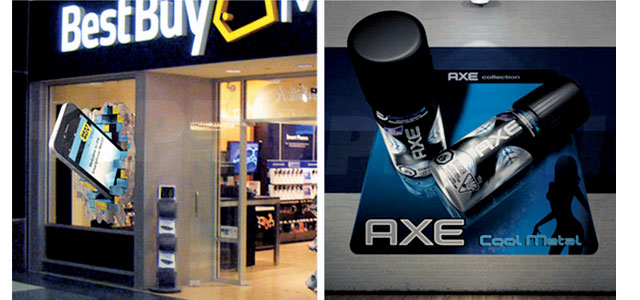 Wall & Window Graphics
The creation of wall graphics and 3D window decals also work pretty much in the same way with the use of imaging technology that maps the surface, the angle of view and the content of the message to create the best effect.
Ref: http://www.shapeshiftermedia.com/wallgraphics/
Related
Check out some more examples of 3D graphic applications.
Game Changing Flavors Floor Graphics
Eggo Bites Waffle Floor Graphic