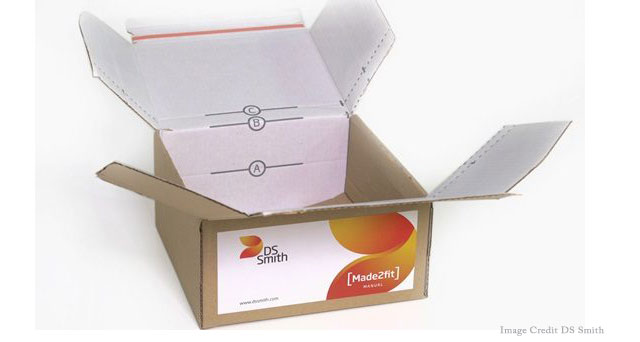 DS Smith has announced a solution set to be the first ever 3D-adaptable packaging, minimising size and cut associated costs by up to 60 per cent.
This customisable packaging solution enables e-tailers to reduce packaging size and associated costs, including void fill, storage, shipping and administration.
The new technology, called Made2fit, is based on three available sizes of cardboard sheet (mini, small and medium), from which 33 different box sizes can be manually created in a quick and easy way. With built-in crease lines and a tool for custom perforation, the product is the first ever 3D-adaptable packaging – in that it can be modified in three directions.
Creating a correctly-sized pack lowers costs for e-tailers by reducing both operational and shipping costs – saving storage……..