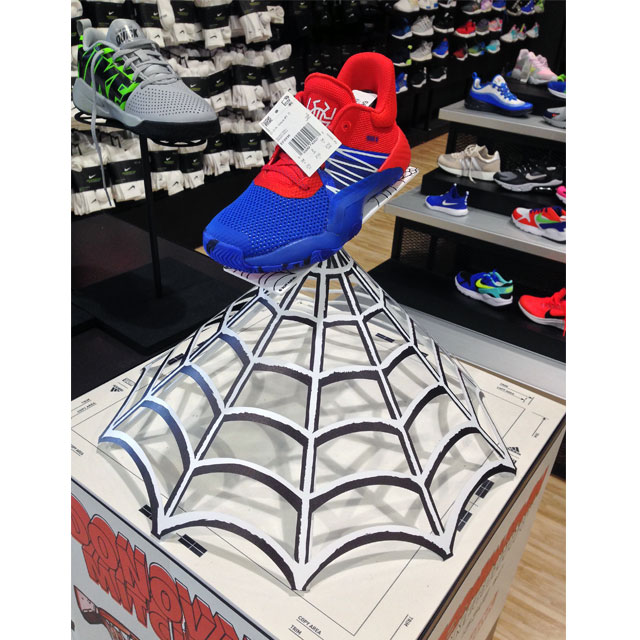 Adidas Basketball recently teamed up with Utah Jazz guard Donovan Mitchell to launch a new signature shoe which debuted this summer. Dubbed D.O.N. Issue #1 (Determination Over Negativity), the shoe honors one of Mitchell's favorite superheroes, Spider-Man. The collection includes four styles that will roll out throughout summer.
"Determination over negativity is a belief that anything is possible no matter who you are or where you come from," Mitchell said in a statement. "I wanted this sneaker to be a symbol of that — for the kid who believes they can do anything."
To help support the launch in-store, Adidas and Marvel teamed up with Dick's Sporting Goods to create this really cool pedestal display which highlighted the new shoe in true spidey fashion.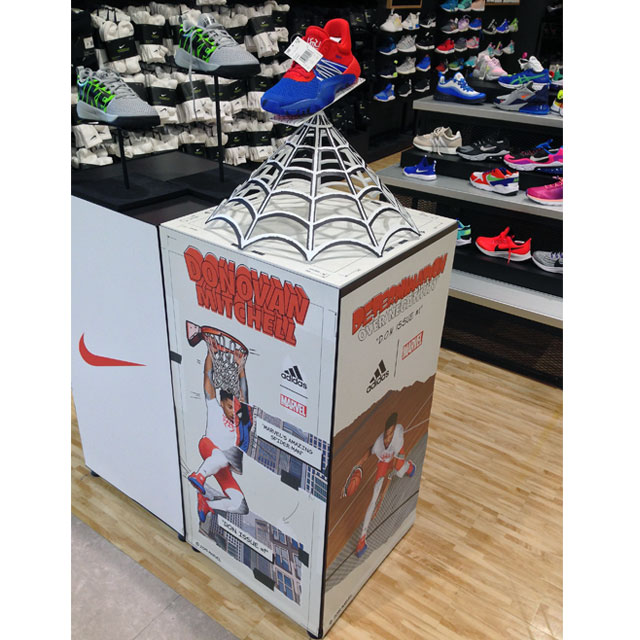 Adidas is one of the leaders in category marketing which is why we chose a few special links below that demonstrate their best-in-class ability.
Adidas Swift Puts A New Spin On Running Shoes
Adidas Turns On The Afterburners At Dick's
Adidas Springblade POP Display Radiates Energy For Runners
Sources include:
footwearnews.com