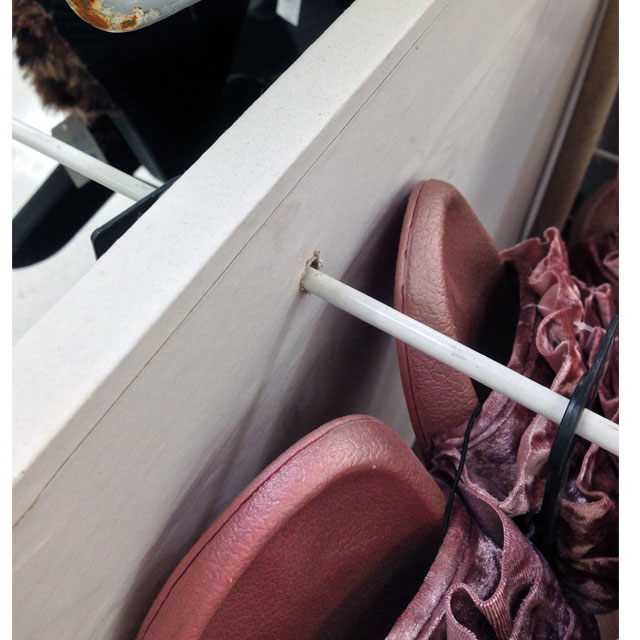 On our last store check at Walmart, we found a unique hook that was used to merchandise summer footwear on a pallet display. If you've seen this one before, feel free to discover some other informative topics in our INSIGHTS section of the site.
Back to the hook. Albeit, we do not know the 'technical' name of this hook style so if you do and you wish to enlighten our audience, please feel free to reach out. What we do know is that this hook is a great way to merchandise from both sides of a structure, which is how we found them being used in the field.
Besides being very strong, the other advantage these hooks offer is quick installation as there is only one backer plate that assemblers need to fasten to the wood backer. Simply slide the hook into the drilled hole and fasten the round backer with three small screws.