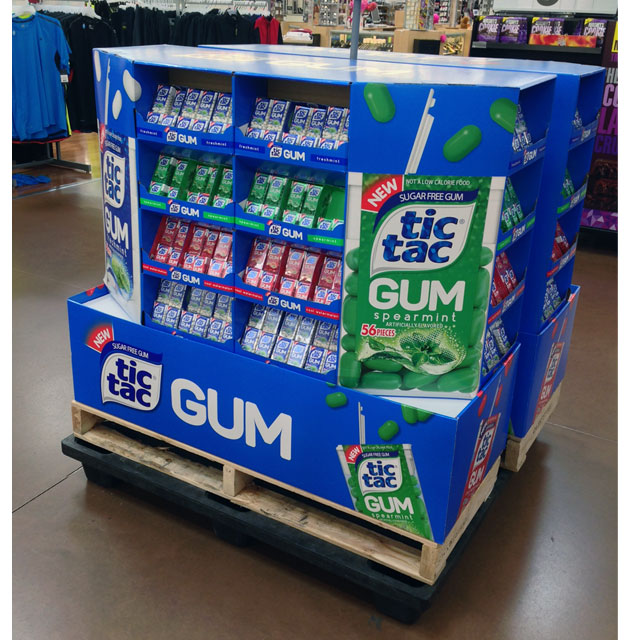 Tic Tac Just Launched A New Product Line – Gum!
Just made available in the U.S, the new Tic Tac gum comes in three flavors: Cool Watermelon, Freshmint and Spearmint. The candy starts out like the Tic Tacs you've known for years, then smoothly dissolves into a sugar-free gum.
"Launching a gum gives Tic Tac consumers a new and exciting way to enjoy what they love about the iconic brand," Ferrero said in a statement announcing the December 2017 U.S. launch.
Part of the U.S. launch included rolling out the product with Walmart using these half pallet displays. The multi-sided displays presented all 3 Tic Tac variants nicely on angled shelves. Large product images printed on the corner copy panels informed shoppers of the brands new candy breakthrough.
Related
Tic Tac Candy Cane Mini Wing Display
Tic Tac Strawberry Fields End Cap
Tic Tac Product Replica Counter Display