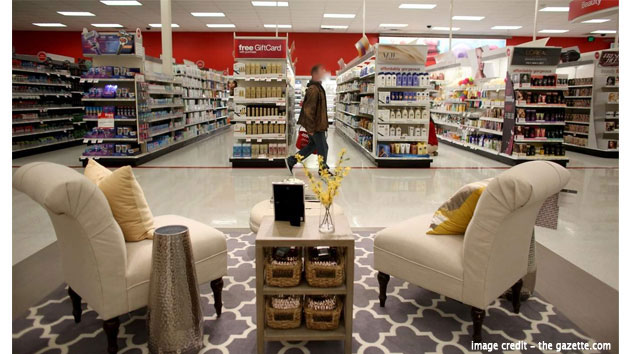 In an effort to stay relevant, Target is going back to its roots.
Born as a discount offshoot of the Dayton-Hudson department store in 1962, the retailer has always had a more fashion-focused approach to the bare bones, utilitarian big-box store.
But with online retailers such as Amazon breathing down its neck, the Minneapolis-based operator has been borrowing more pages from the department store playbook to give customers a reason to visit the store and to keep them coming back.
In recent years, it has been doing things such as adding mannequins to its clothing departments, rolling out beauty concierges to offer advice on makeup and face creams, and breaking down the high walls in its home decor aisles and replacing them with displays that mimic how items might be laid out in a home.
Last fall, Target hired 1,400 visual merchandise leaders, or one for nearly each of its 1,800 stores, to focus on dressing up store displays. It's a move that has already started to pay off.
"It's probably one of the best decisions we've made in years," Chief Executive Brian Cornell told the Star Tribune earlier this year. Now Target is taking it one step further with new in-store presentations and enhanced customer service offerings it is testing in 25 Los Angeles-area stores in an initiative the company has dubbed "LA25."