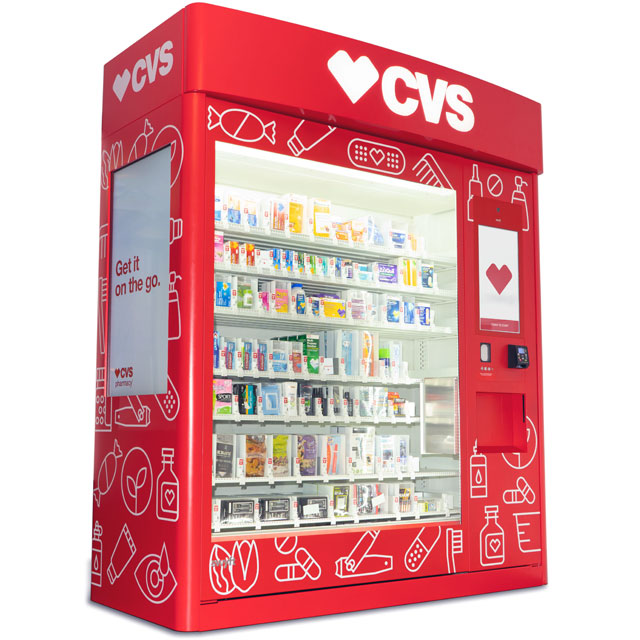 Swyft, headquartered in San Francisco, CA, is a leading provider of automated retail systems. They have partnered with Palo Alto, CA-based Concept Designs to provide customized solutions for their clients.
One such client is Health and Beauty giant, CVS Health. CVS is placing Swyft automated kiosks in high traffic locations, such as airports, train stations, bus stations and college campuses. Swyft came to Concept Designs to customize the kiosks and brand them unmistakably CVS.
The units are topped by a four-sided, powder coated steel cap. The front panel features an illuminated acrylic logo. The sides and back are silk screened with CVS logos. Both main side panels are silk screened with product icons. The product icon theme is repeated on the front frame, which sets off the customer interface and product dispensing area.
Concept Designs Inc., headquartered in Palo Alto, California, is a leading provider of innovative, custom retail display solutions. The company's award winning displays are innovative, cost-effective, and have been shown to increase their customers' sales by promoting their products and brands.