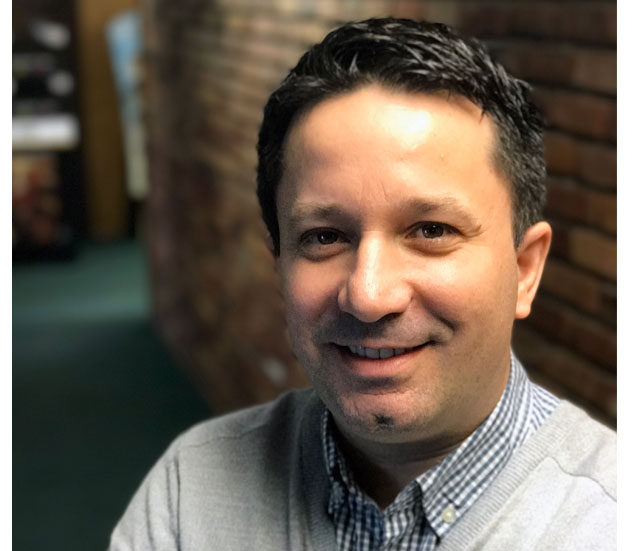 Veteran Sales Executive Has In-depth Knowledge of Sutherland's Direct-to-Corrugated Printing Niche
Sutherland Packaging, a leader in corrugated point-of-purchase (POP) displays and packaging for retail locations and club stores, has hired Manny De Barros as its new Sales Manager. Based in the company's production headquarters in Andover, New Jersey, Mr. De Barros will primarily be responsible for overseeing continued sales growth and market reach.
In this role, Mr. De Barros will identify business opportunities and help guide overall team sales strategies for Sutherland Packaging's signature high-impact, direct-to-corrugated print technology. Mr. De Barros, will oversee regional and local sales executives, setting specific lead-generation goals and promoting team synergy.
Ideal for the retail consumer products market and club store displays, Sutherland's advanced 5-color printing technology saves on both material costs and shipping times and removes the need for a litho label to be applied over corrugated substrates, effectively replacing litho dollars with just a few cents of ink. Following an initial short-term investment in plating material, the monetary savings mount exponentially for customers.
Mr. De Barros, is the former owner and founder of D&D Display Group of Kearny, NJ, which specialized in Point-of-purchase displays. Prior to joining Sutherland Packaging, Mr. De Barros served as Senior Project Manager for The Display Connection, a custom design and manufacturer of point-of-purchase displays. Before that, he held the position of Vice President for the Display Division at Unimac Graphics.
"We welcome Manny as a valuable asset to the Sutherland sales team," said Paul Yost, CEO of Sutherland Packaging. "He brings an impressive management track record and intimate knowledge of corrugated design and printing techniques, as well as the technology's growing role in the marketplace."
A father of three, Mr. De Barros resides in West Orange with his wife.
# # #
About Sutherland Packaging Inc.
A privately held company, Sutherland Packaging Inc. was founded in 1964 and is a leader in corrugated displays and packaging for retail and club stores. Its specialties include custom packaging, structural and graphic design, 5-color direct-print point-of-purchase displays, fulfillment, and on-box marketing. For more information, call 973-786-5141or visit www.sutherlandpackaging.com.