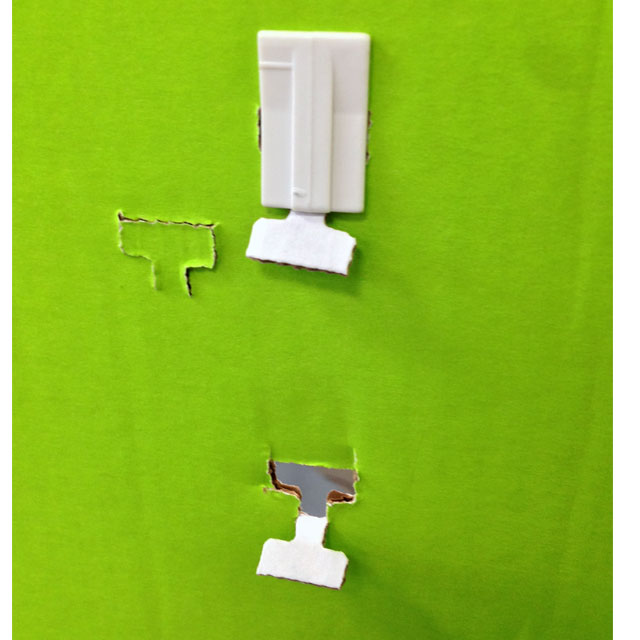 Stop Stripping Those Hook Slots
Ever get complaints from production that your little hook slots are shutting down the die cutter? How about assembly griping about all the little slots they need to poke out and clean up off the floor? Both scenarios play out quite often in the POP industry.
So what can you do to make your machine operators and assembly shop happy? Don't strip them slots……leave em' in place.
This is such a simple solution that involves using crease rule, instead of cut, at the bottom of the t-cut-out. That little piece of rule serves as a hinge which is easily deployed once a hook is inserted. The other thing this hinged slots does is maintain a nicer appearance on the inside back of the tray….much better than looking at dozens of slot cut-outs. If you really want your hooks to grab the material, move the score rule to the top of the t-cut-out.
Check out INSIGHTS section of the site to view other great tips and tricks!