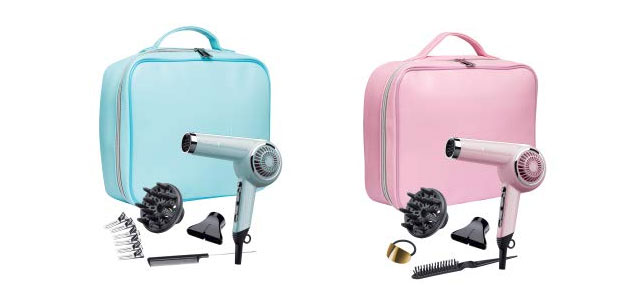 Remington has revived their Bombshell Blue and Pink Lady Retro Hair Dryers and are offering them as gift packs this holiday season. UK based Print & Displays partnered with the brand to create a nostalgic-looking floor display to help shoppers capture those chic 50's hairstyles.
Starting at the top, the die cut riser depicting both hair dryers and calling out Remington's 80 year history, added visual interest and complemented all of the other curved surfaces.
The color scheme and imagery on the sides created a great 50's retro look. Especially like the image of the lady sitting under the hooded dryer and the polka dot pattern on the front facade.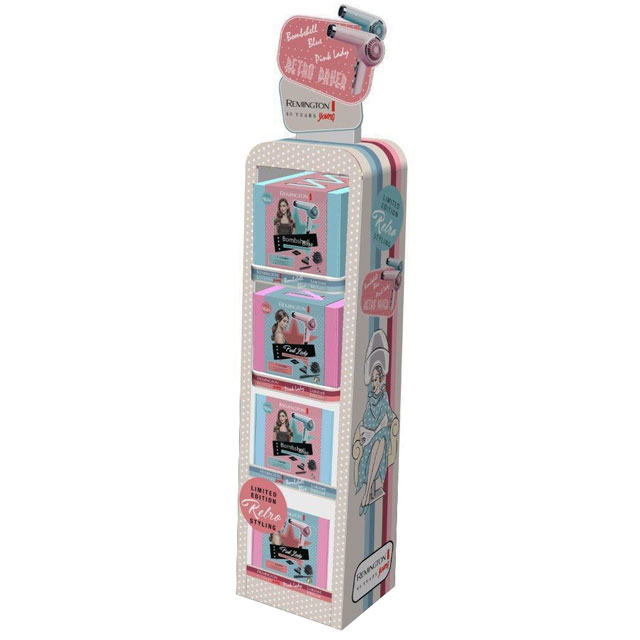 Related
Remington Get The Look Side Kick
Remington Spa Day Side Kick Display
Remington Silk End Cap Display
About the brand
As a division of Spectrum Brands Holdings, Inc. powered by innovation, Remington has been helping you define your style for 80 years.
As experts in innovation, they pride themselves on being at the very cutting-edge of technology and work with top salon professionals from all over the world to produce electrical personal care products that really work, care for you and deliver superior results every single time.