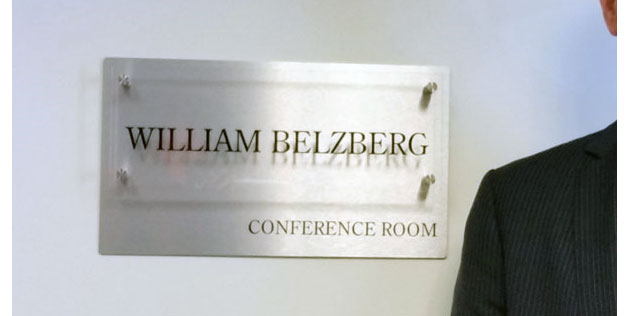 OSI recognizes Samantha Ranney and Samuel Niemiec for their service to the community
OSI Creative, a leading provider of global supply chain managed solutions for point-of-purchase displays (POP), consumer product packaging and branded merchandise programs, announced that Samantha Ranney and Samuel Niemiec are the two recipients of the William Belzberg Humanitarian Award Scholarship for 2016.
The William Belzberg Humanitarian Award Scholarship is named after William Belzberg, the late president, chairman, CEO and principal owner of Westminster Capital, the parent company of OSI Creative, who was dedicated to the betterment of the community. The scholarship program recognizes junior or senior high school students, as well as undergraduate college students, who excel in their efforts to give back to the community. The overall winner receives a $5,000 scholarship to be used for tuition and other academic expenses. Runners-up receive a $2,500 scholarship. All OSI and Westminster Capital employees and their children are eligible to apply.
Ranney, a Brookfield, Wis. resident, will be attending Luther College in Decorah, Iowa this fall to pursue a degree in nursing. She is involved with her parish and will be attending a mission trip in Rutilio Grande this summer. Ranney will be assisting her parish's sister church, Cordero De Dios in Soyapango, El Salvador, in the medical and dental clinics, as well as strengthening relationships between the parishes.
Niemiec, a Carol Stream, Ill. resident and a senior attending University of Illinois, Urbana-Champaign in Champaign, Ill., is pursuing a degree in statistics and economics. He is involved with Feed My Starving Children, Wesley Food Pantry and the Eastern Illinois Food Bank.
"Westminster Capital and OSI want to congratulate Samantha and Samuel on being selected as this year's winners of the William Belzberg Humanitarian Award Scholarship," said Joe Baksha, president and CEO of OSI. "Both of these students have displayed a dedication to their community that continues the legacy established by William Belzberg. We wish them both continued success in their academic and humanitarian work."
Well known in the Los Angeles, Canadian and U.S. business communities, Belzberg dedicated his life to improving the lives of others. He served in leadership roles with Israel Bonds, Los Angeles United Jewish Federation and The Israel Tennis Center, and as a member of the Board of Governors of Cedars Sinai Medical Center. Belzberg was also a highly respected business leader. He served as chairman and president of First City Financial and CEO of Westminster Capital, a then publicly traded company on the New York Stock Exchange that later became a privately owned company under his direction.
About OSI Creative
One Source Industries, LLC, dba OSI Creative, is one of the nation's premier producers of award-winning point-of-purchase displays, custom packaging solutions and branded merchandise programs. OSI services include strategic input, planning, concept, design, sourcing, manufacturing, testing, assembly, packaging, installation, measurement, warehousing, fulfillment and logistics, as well as promotional products. In addition to its Irvine, California, headquarters, other OSI facilities are located in Bentonville, Arkansas; Chicago, Illinois; Memphis, Tennessee; New York, New York; San Pedro, California and Hong Kong. For more information, please visit www.osicreative.com.