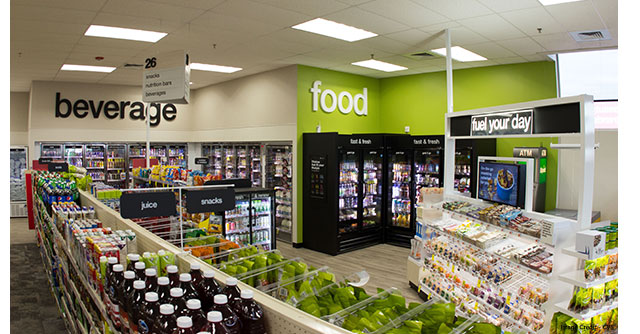 Three years after abolishing tobacco sales, the nation's largest drugstore chain is reducing space devoted to junk food and general merchandise.
CVS Health plans to accelerate a store renovation project, devoting more floor space to nutritious food and health products.
CVS executives said Wednesday that they would implement the new format at several hundred stores by the end of 2018, demonstrating the company's commitment to remake itself as a beacon of healthy living rather than a place devoted primarily to treating illnesses and selling candy bars.
Although you'll still be able to score a bag of chips, candy bar and sugary drink at CVS, the company said it would reorient 100 feet of aisle space per store toward products such as nutritious food bars, natural supplements and makeup without harmful chemicals.