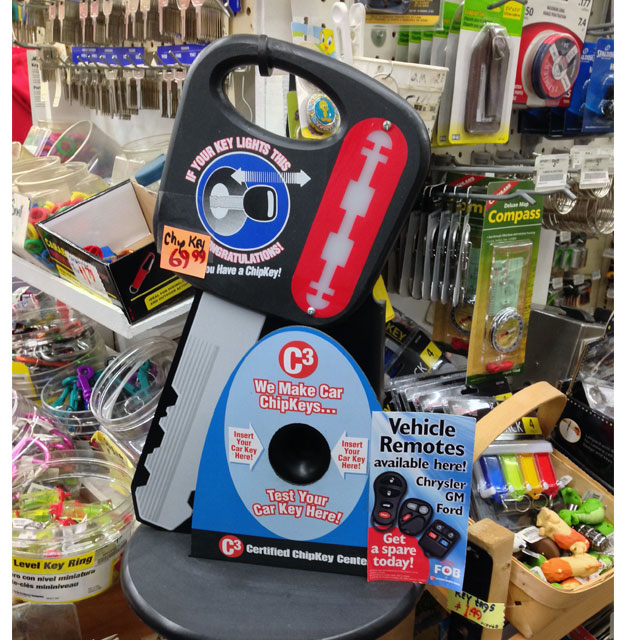 If you're driving an older model vehicle, you may not be familiar with a ChipKey. ChipKeys are high-security keys that look just like regular car keys except there is a computer chip embedded in the head of the key. The computer in your vehicle scans the password in the key which will start it if it produces the correct reading. If it can't read the password, the vehicle is rendered inoperable.
Currently, there are more than 120 million cars and trucks on the road with 90% of them using ChipKeys.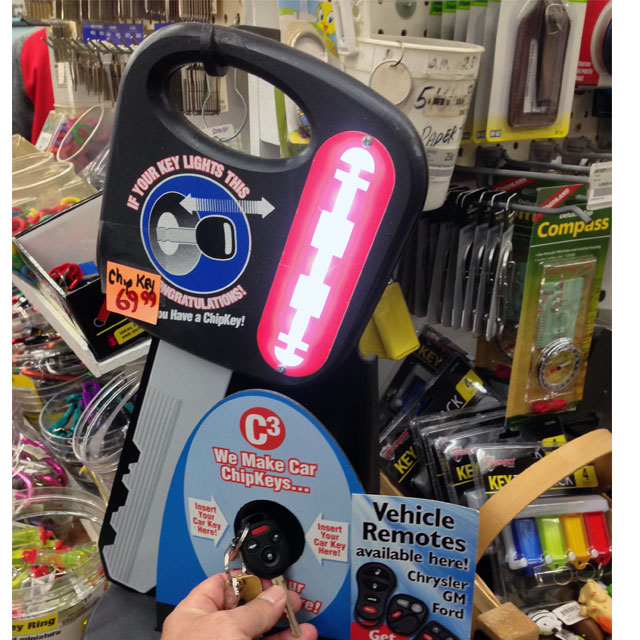 Normally, replacement of transponder keys are only available through car manufacturers and can be quite expensive. Now, vehicle owners can get their ChipKeys duplicated at retailers, such as hardware stores, using certified ChipKey Centers like the one shown above.
To see if your key qualifies, all you do is insert it into the round opening and the display will light up, indicating that your key can be replicated on the spot. Convenience and cost-savings make this display a handy item for vehicle owners.
Related
XHD Bumper Systems Floor Display
Make It Easy With Wipes Pallet Display
Bridgestone Drive Guard Floor Display