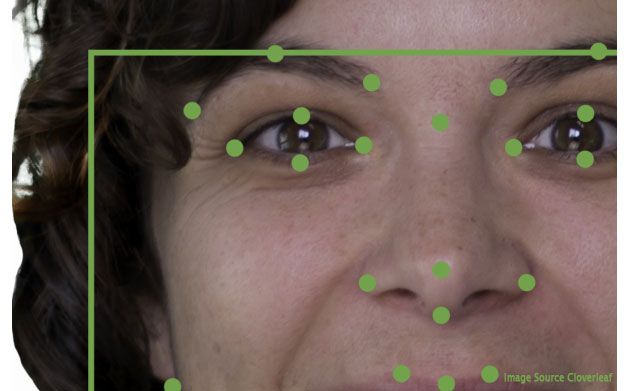 Cloverleaf's new grocery shelf displays watch shoppers, track their emotions
Retail tech firm launches first shelf-based dynamic display that tracks and analyzes faces for their emotional states and demographics.
You walk into a grocery store to buy barbeque-flavored potato chips. But you're disappointed to find that the overflowing shelf of chips — although harboring more than a dozen different types — doesn't have that flavor.
Within seconds, the LCD digital sign along the shelf edge immediately shows a message: "Don't worry – BBQ chips will be restocked tomorrow!"
That vision of responsive groceries got closer to reality this week, when retail tech company Cloverleaf announced what it describes as the first digital shelf display with built-in detection of customers' emotional states and demographics. The system will be presented for the first time at the big National Retail Federation show, starting this weekend in New York City.
The San Diego-based firm, which has focused for 10 years on digital signage for sports stadiums and other venues, had been testing an LED version of its new shelfPoint solution. In the latter part of this year, shelfPoint will be released with displays that instead use LCD because of better resolution and lower cost. This is Cloverleaf's first shelf-based product.